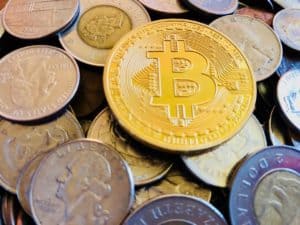 Is Bitcoin back? That depends on who you talk to.
The worlds most popular cryptocurrency, at least by market cap, is hovering around USD $5000 for the first time in months. Just a few days ago, Bitcoin was closer to $4000. The increase in price was accompanied by an increase in trading volume.
Nigel Green, founder and CEO of deVere Group, said the recent spike in BTC price was an indication that crypto winter is at an end.
"After being in bear territory there is a growing sense that Bitcoin is back.  I'm now calling that the market has bottomed and the so-called crypto winter has come to an end. This dramatic jump is likely to attract many investors who have been sitting on the sidelines," said Green.
Green said he believes Bitcoin will now move higher over the next few weeks and months, making steady gains for investors. Green is of the opinion Bitcoin could top $7000 soon.
"As the largest cryptocurrency by market cap, this will have a positive impact on prices in the wider crypto sector."
Other cryptocurrencies, such as Ethereum and Litecoin appeared to benefit from the rise in the price of BTC.
Joel Kruger, a currency strategist at LMAX Exchange, said the rise in BTC price may indicate a more meaningful move going forward:
"At a time when central banks have exhausted themselves with the unprecedented printing of money to keep sentiment running high and the global economy afloat, over a decade after the crisis of 2008, it would seem a peer-to-peer decentralized currency, with limited supply and an attractive technology that it rests on, could be a compelling alternative option."
So is crypto spring finally here? Are new buds of crypto love blossoming?
It's hard to tell.
Bitcoin, as with many other cryptocurrencies, has been nagged by allegations of manipulation. Back in November, reports cropped up that the US Department of Justice was focussing on alleged Bitcoin price manipulation.
What is currently driving demand for Bitcoin is pure speculation with plenty of supporters and detractors on either side of the discussion. For people who bought at recent lows, the rise is great. But if you bought BTC at its all-time high of around $20,000 – $5k does not look that great.