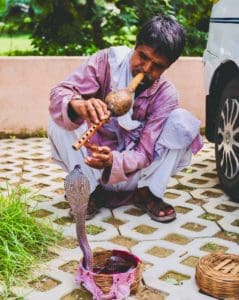 In a reportedly very brief session, the Supreme Court of India ruled in recent days to delay making a decision in cases challenging the Reserve Bank of India's ban on cryptocurrency trading,  Asia Times reports.
In February, the Supreme Court ordered the Indian government to draft clear rules for cryptocurrencies or said it would do so itself imminently.
But that promise has apparently been superseded by rules prohibiting new public policy announcements during election times.
According to The New York Times, 900 million Indian citizens are eligible to vote in local and national elections taking place now. Votes will be collected from April 11th to May 19th and results announced on May 23rd.
This means a decision from the government regarding the cryptocurrency cases cannot be expected until probably June at the earliest.
After repeatedly issuing warnings about risks, in April if 2018, the Reserve Bank of India (RBI) outlawed cryptocurrency use and trading in India.
A number of crypto-based scams have been proliferated in India and the region has long been eyed as an incredibly rich potential market for crypto ventures.
When the ban was announced, a number of crypto firms already operating in India immediately launched legal challenges against the RBI, and responsibility for making decisions regarding these claims has been repeatedly shifted between the government and the Supreme Court.
India-based "blockchain lawyer," Varun Sethi told Asia Times that the recent delay was also due to the government being unprepared:
"The delay is owing to lack of readiness in the government and [the] upcoming general elections."
According to Quartz, the government of current Indian Prime Minister Narendra Modi first established a panel to study how to regulate the crypto sector in November 2017.
The panel promised to provide findings by July 2018 but failed.
In November 2018, Indian courts produced an affidavit ordering the government of India to produce a timeline stating when legislation could be expected, and the government responded by promising to table proposed laws by March 2019.
The matter is pressing for a number of entrepreneurs who started crypto businesses in India despite what they describe as a confusing lack of legal clarity.
The lawyer Sethi said that new financial regulations tend to be harmonized among regulators across the globe, and that the general global trend in crypto regulation is not particularly positive at the moment:
"Since there is no clear positive trends towards the development of crypto laws, we cannot expect the ultimate judgment to be very positive unless there are some massive positive global outcomes."
Like a number of other crypto-sector defenders, Sethi likened "blockchain" engineering to the engineering of the Internet, and said Indian computer programmers are being denied an important opportunity:
"Surely there is a case for the employment of a generation for blockchain engineers. It could be just like what happened in the internet era, when India became the software capital of the world."
But Bitcoin programmers like Jimmy Song and others have long argued that true applications for "blockchain" are very, very few.

Real blockchains, say detractors, are only needed in public currency systems like Bitcoin and are never needed in privately-controlled systems, where the expense and slowness of blockchain can simply not be justified.

Song and others say "blockchain" tech is vastly overhyped in order to create irrational exuberance for fraudulent ICOs claiming to be building out the technology.

Blockchain detractors say innovations for private databases, including distributed and encryption features, have long been available at relatively low cost- no blockchain required.

Sponsored Links by DQ Promote