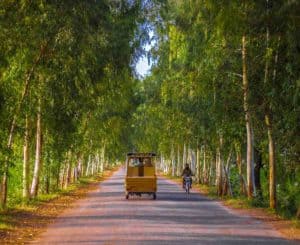 Pakistan legislators introduced proposed laws to regulate Electronic Money Institutions (EMIs) at a ceremony held at State Bank of Pakistan offices Monday in Islamabad, The Tribune reports.
The rules were reportedly created at the behest of the country's Financial Action Task Force and are intended to help with the monitoring and regulation of cryptocurrencies in Pakistan.
Officials present at the ceremony included "chief guest" Minister for Finance Asad Umar as well as the State Bank of Pakistan (SBP) governor Tariq Bajwa, Finance Secretary Yonus Dhaga and others.
According to sources to The Tribune, in a related report to the government, the FATF had expressed concerns about the use of digital currencies by terrorists, tax evaders, money launderers, and criminal organizations in Pakistan.
The new rules are reportedly designed to "regularize" the sector and set standards for involved institutions.
"Electronic Money Institutions" will have to be licensed and could have their licenses suspended or withdrawn if they are determined to have veered from the rules.
Pakistani news outlet Dawn recently reported that police in the country had expressed concerns about a possible boost in cryptocurrency-related crimes that might ensue following widespread coverage a high profile case of kidnapping in Pakistan in which a Bitcoin ransom was demanded.
According to Pakistani media outlet Dawn, 2 police officers were among six suspects accused of kidnapping IT Professor Shaheed Naseer.
Police Constables Mohsin Abbas and Mohammad Arif, official guards of a Pakistani high court judge, were reportedly charged in the case.
Also accused is Lahore deputy commissioner phone operator Mazhar Abbas, who was arrested at a ceremony where the DC was reportedly present.
"Money exchange/Bitcoin dealers" Mohammad Tahir of Lahore and Sheikh Abdul Rauf of Faisalabad were also taken into custody, along with a student of information technology Faisal Yousuf, who is accused of concocting the scheme.