KBC Banking Group announced on Tuesday it has partnered with Fitbit to launch Fitbit Pay services in Belgium. According to KBC, all KBC, CBC and KBC Brussels customers who have a Fitbit smartwatch or activity tracker may now use it to pay in shops that accept Maestro and have contactless payment available.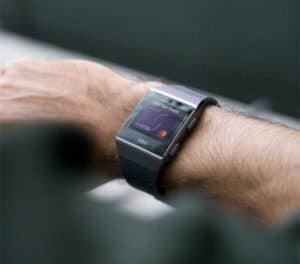 KBC claims that the initiative makes it the first financial institution in Belgium to offer Fitbit Pay, which is described as a fast, secure, free and convenient contactless payment option for customers who lead an active life. While sharing details about the launch, Karin Van Hoecke, KBC's General Manager of Digital Transformation, stated:
"The launch of Fitbit Pay in Belgium is an ideal solution for KBC customers who lead an active life. We recently provided the possibility to pay with Garmin Pay and the feedback we've received has been very positive. A more general wearables payments trial where customers can pay with their watch, ring, bracelet or key holder, is now running and again the reactions are promising. By including Fitbit Pay in our range of payment solutions, we hope to satisfy even more active customers.  It allows a seamless connection between sport and payments, with no need to carry cash or your bank card."
Fitbit Pay is notably supported in more than 20 countries by more than 160 banks and payment institutions, including the Mastercard and Visa networks. In Belgium, Fitbit Pay is available to KBC, CBC, and KBC Brussels customers.