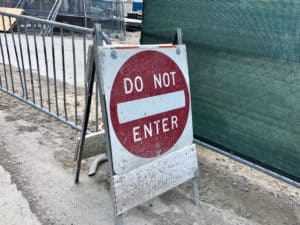 Though Bitcoin's much-reported recent reawakening from its 15-month slumber may entice certain investors into the fray, wealth manager Peter Mallouk warns that Bitcoin and other cryptocurrencies remain poor investments, CNBC Make It reports.
 "What we're going to see, most likely, is, we're going to see cryptocurrencies collapse," Mallouk told the outlet.
"Is it possible that maybe one or two will work out in the future?" Mallouk asked. "Sure it is…(I)n the meantime…you get no income. It's not a real investment. It's speculation."
Bitcoin and cryptos have been the investment du jour for a certain facet of the finance world in recent, and numerous VCs and crypto holders have been working hard to convince the public of cryptocurrency's indispensable value.
But a number of detractors have also been working to warn the public about important issues in crypto:
that many crypto promoters are talking their books, directly or indirectly
that "blockchain technology" is an undefined and severely overhyped phenomenon
that storing and transmitting cryptos securely can be quite difficult
that crypto's primary use case is "uncensorable money," which in practical terms has often boiled down to criminal use
that crypto networks like Bitcoin are "negative sum games," meaning that, "miners tax the network," and, invariably, for one trader to profit, another must lose, as in a Ponzi scheme
Others commentators have also likened crypto investing to gambling, including CNBC's Jim Kramer, who, in 2017 called Bitcoin, "kind of like Monopoly money. Obviously, there's people who use it. If you ever say anything bad about it, there's like this bitcoin mafia that comes after you. But it is an oddity that has nothing to do with us."
Kramer added, "It's just pure gambling at this point…I mean, if you want to gamble, go to Vegas. Vegas is fabulous."
According to Mallouk, who is President of wealth management firm Creative Planning and author of  The 5 Mistakes Every Investor Makes and How to Avoid Them, investors should buy, "things that are going to pay you to own them…Own real estate, where you're collecting rent. Own stocks, where you're collecting dividends. Own bonds, where you're collecting yield."
People enamoured with "blockchain" should seek exposure by buying stocks of established companies getting their feet wet in that area, says Mallouk:
"There are companies that are very heavily investing in blockchain and you can buy those companies — companies like IBM and Accenture…(C)ompanies like Walmart are using it to develop ways to run their inventory…That's the way to play blockchain technology — not by trying to buy cryptocurrency."