Hedera Hashgraph has boosted its executive team with a prominent appointment. According to a release, Hedera has hired Ari Paul, CIO and co-founder of BlockTower Capital, as an advisor. BlockTower is a leading investor in digital assets and participated in the Hedera offering last year. Prior to co-founding BlockTower Capital, Paul was a Portfolio Manager and Risk Specialist for the University of Chicago's $8 billion endowment portfolio.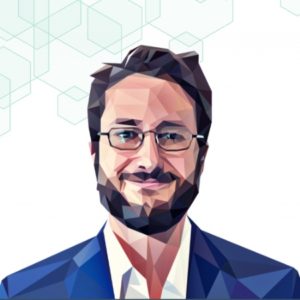 Hedera states that Paul will contribute to the direction of Hedera Hashgraph, which is said to be receiving significant interest from large enterprises. Hedera is a next-generation iteration of blockchain tech that addresses some of the shortcomings in existing popular versions. Hedera is described as an "enterprise-grade public ledger designed to have highly diversified governance and the most distributed consensus at scale." By incorporating sharding, Hedera is creating a speedy blockchain that may be able to provide services to existing and future corporate demands regarding transaction speeds. Latency on cryptocurrency transactions, efficiency in the verification of smart contracts, and secure and transparent storage of files are all said to be vastly improved.
"The Hedera Hashgraph platform is pushing the performance and security boundaries of distributed ledger technology, marking this an exciting moment to join as an advisor," said Paul. "Dr. Leemon Baird and Mance Harmon have built a remarkable team and developed a technology which represents a fundamental paradigm shift for the DLT space. I look forward to working with Hedera through the next phase of their development."
In 2018, Hedera raised $124 million which is said to be all held in fiat.
Mance Harmon, CEO of Hedera, said they are delighted to welcome Paul.
"His knowledge and expertise in the field of distributed ledger technologies, and his advocacy for the space, will be invaluable to Hedera as we continue the important work towards creating the industry's first enterprise-grade distributed ledger technology."
Sponsored Links by DQ Promote