The Universal Protocol Alliance, a group of leading blockchain companies including Bittrex International, Brave, Blockchain at Berkeley, Uphold, Cred and CertiK, announced on Wednesday the launch of the Universal Euro (UPEUR) in select jurisdictions. UPEUR is a Euro-pegged stablecoin collateralized 1:1 with the Euro and can earn up to an 8% annual return through the CredEarn application.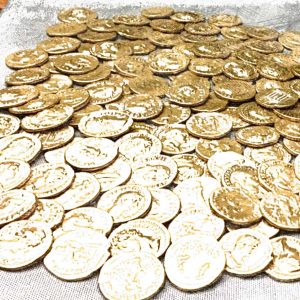 According to the organization, the Universal Euro stablecoin is aimed at users looking to keep their assets in Euros, and those looking for low volatility and a competitive annual rate of return. It was revealed:
"In countries with high inflation or limited access to traditional banking, users can now lend their Euro-pegged assets and earn interest. To earn a return, users in eligible jurisdictions can lend their UPEUR via the CredEarn application on Uphold. UPEUR provides a transparent and secure way for users to store their digital assets held on a 1:1 basis."
Dan Schatt, Co-founder of the Universal Protocol Alliance and Cred, stated:
"The Universal Euro is the latest digital asset product from the UP Alliance and will introduce Euro-denominated stablecoins to those who appreciate the stability of the Euro and the efficiency and returns crypto can offer. We have given this stablecoin the same level of commitment to code-quality, transparency, interoperability and investor safeguards as all Universal Tokens."
UPEUR is notably the third digital asset to be launched on the Universal Protocol Platform within the past few months. It was preceded by the Universal Dollar (UPUSD), the US Dollar pegged equivalent of UPEUR, and Universal Bitcoin (UPBTC) – a bitcoin proxy token that enables Ethereum applications to interact with the bitcoin network. The UP Alliance added it mints between 6-8 new tokens each year.