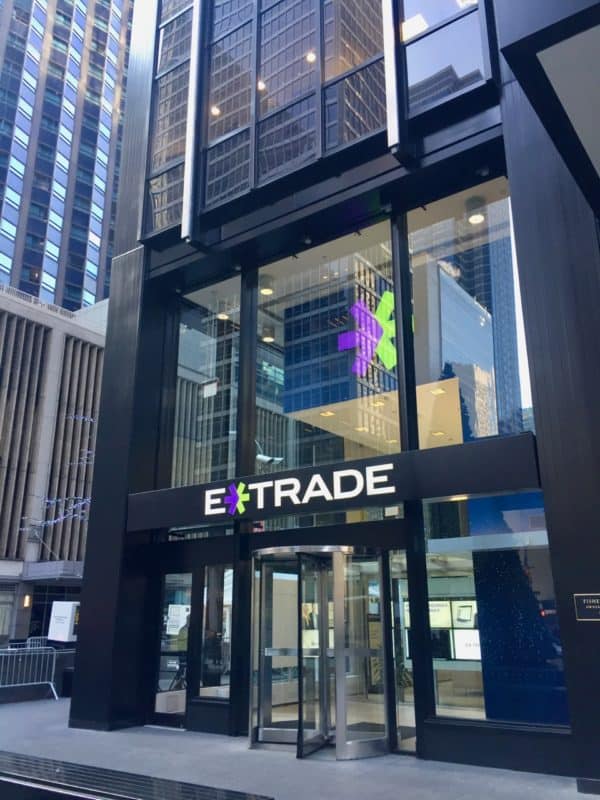 In a tweet last week, NYTimes crypto reporter stated that Etrade will soon allow Bitcoin trading.
In the wake of TD Ameritrade quietly opening Bitcoin trading for some of its customers, I was just told that eTrade is preparing to begin offering both Bitcoin and Ether trading to its 5 million or so customers and is just finalizing a third party to actually hold the coins.

— Nathaniel Popper (@nathanielpopper) April 26, 2019
TD Ameritrade has a page dedicated to explaining Bitcoin and BTC futures
Back in 2017, TD published an article explaining Bitcoin so its clear the brokerage has been sizing up crypto for some time now.
It has been widely reported that ErisX, a digital asset marketplace, is working with TD to potentially power retail crypto trading. The ErisX solution provides trading, deposits, and withdrawals serving both institutional and retail traders. ErisX says that it has required licenses in all 50 states to send fiat currency directly and trade digital assets on the spot market.
All of this should not come as a surprise, really. Fintech forward platforms like RobinHood have long combined crypto and traditional assets. If TD and ETrade want to remain relevant they have to provide the services that users demand.
In January of 2018, Robinhood announced a waitlist to access commission free crypto trading. The following. In May of 2018, Robinhood surpassed Etrade in total number of users as more youthful investors were attracted to the investment options and low-cost services. By the end of 2018, Etrade had 4.9 million brokerage accounts. Today, Robinhood has over 6 million.
So TD and Etrade have little choice. Provide the service or see customers flee to the competition.