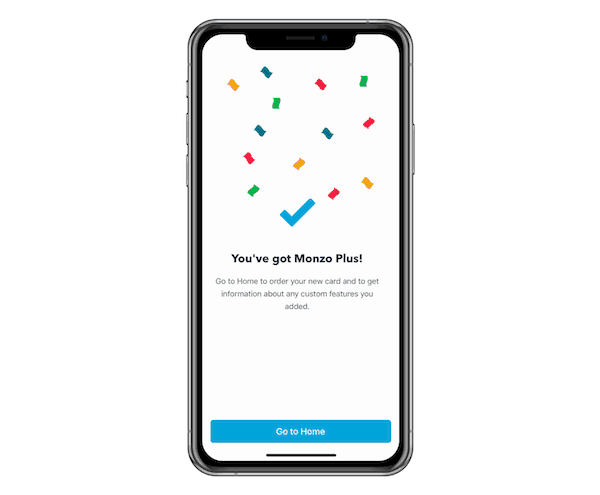 UK challenger bank Monzo announced earlier this week the launch of its new customization premium feature, Monzo Plus. Monzo reported that it previously published a list of things it was looking to explore throughout 2019, including an option to allow users to purchase "add-ons" for their Monzo accounts. The company noted that the idea was to offer users extras that they'd like to have as part of their bank account (i.e. things that help make their personal finances stress-free).
"Many banks offer packaged accounts or premium bundles, but you often end up paying for things that you don't need or want. You might find three out of the five things in that bundle useful to you, but you still have to pay for the two that you don't. That's why we're creating Monzo Plus – to give you an extension of your regular account that you customise to meet your needs. It's something that's built just for you. Something that lets you pay for the things you actually value. And because it's a part of your Monzo account, it'll all be managed in one convenient place. (That's the Monzo app, in case you're wondering)."
Monzo plus offers a new card, as well as a Monzo.me link, and exclusive access to Monzo Plus events and swag. The company revealed:
"And to say thanks for getting involved so early on, we're offering a discounted monthly rate of £3 for these core features. (We'll change this to £6 a month later this year.) Just like with the core features, we'll continue to introduce more and more all the time!"
Monzo went on to add:
"It's super early days for Monzo Plus. We wanted to get something out sooner rather than later so we can start getting feedback on it. But in time, we want it to be a bigger, more customisable extension of your main Monzo account that takes away the stress and hassle of your finances. Finding and choosing the right deals and tariffs can be confusing and take up a lot of your time. So we'll scout the market to offer you competitive tariff and plans. And we don't just mean money-saving deals. We'll actively work with providers who offer things like market-leading customer service and eco-friendly energy too."
Monzo currently has a waitlist for Monzo Plus.