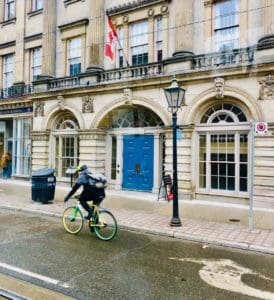 Vanbex,  a cryptocurrency and blockchain technology company, has filed a libel suit against a former contract consultant who reportedly worked briefly for the company. The lawsuit is part of an ongoing dispute that was brought into the public forum when an article in the Vancouver Sun reported that Vanbex (formerly DBA asEtherparty Smart Contracts), was the target of a lawsuit filed by the British Colombia Civil Forfeiture Office. The allegations of fraud stemmed from a cryptocurrency offering and the issuance of the FUEL token.
This week, Vanbex is fighting back having filed a counter-lawsuit alleging that Kip Warner, a former consultant, "published and made false and defamatory statements to an associate of his in the Vancouver Police Department as well as the RCMP maliciously knowing that they were false or, alternatively, with reckless indifference to whether they were true or false, and for the main purpose of harming Kevin Hobbs, Lisa Cheng, and their company Vanbex."
According to the Vanbex claims, as represented in a court filing, Warner is a disgruntled former indpendent contractor. Additionally, Warner is portrayed as a "conspiracy theorist" who is known for his 9/11 conspiracy claims. Citing an article in the National Post, entitled Canadian 9/11 conspiracy theorists sue Google over secret phone tracking, Warner is said to have published a letter to the government in 2011 alleging the blame for 9/11 attacks "lies with a usurious 'cabal' of Rothschild 'banksters.'"
Vanbex describes Warner as a software engineer who agreed to provide a service that was never delivered.  A dispute arose between the two parties in regards to amounts outstanding under a service agreement.
In April 2017, Warner apparently sent an email to a friend at the Vancouver police department claiming "it could be that this new company he's setup [Vanbex] is just a mechanism for laundering drug money or some other nefarious purpose."
Warner allegedly encouraged his friend to pursue an investigation of the company.
Vanbex stated in a release that Warner "knew the information he gave them was false and misleading."
The suit further alleges that based on false information provided and perpetuated by Warner, the British Columbia Director of Civil Forfeiture filed a claim against Vanbex.
Hobbs and Cheng have vigorously denied the allegations and point to the Vancouver Sun article which has caused reputational harm to Hobbs, Cheng and their company.
Vanbex also issued the following comments:
Vanbex is far from a shell company. We are a legitimate consulting and development business in the cryptocurrency field – which is completely legal.
Vanbex has over 26 staff and a very substantial payroll to match.
We were never aware of any RCMP or CRA investigation until we saw the notice of civil claim in late March.
We never liquidated any assets to "avoid" any investigation. All of our assets were purchased with funds that were lawfully ours to use.
We have never misappropriated funds.
No company funds were ever used for gambling purposes.
None of our assets are the proceeds or instruments of any unlawful activity.
FUEL tokens are a necessary and important part of our business model and a real form of currency.
The RCMP and the Canada Revenue Agency never contacted us or we would have immediately provided them with all the truthful information and documents.
At no time was there any deceit or false representation to misappropriate funds from our customers or shareholders.
Kevin Hobbs and Lisa Cheng would also like to make the following statement:
Vanbex said they will defend themselves vigorously with the truth.
"We will defend our business and the right to do our business.  Our company is entirely lawful. We have acted properly. This is an insult to our 26 employees and their hard work."
---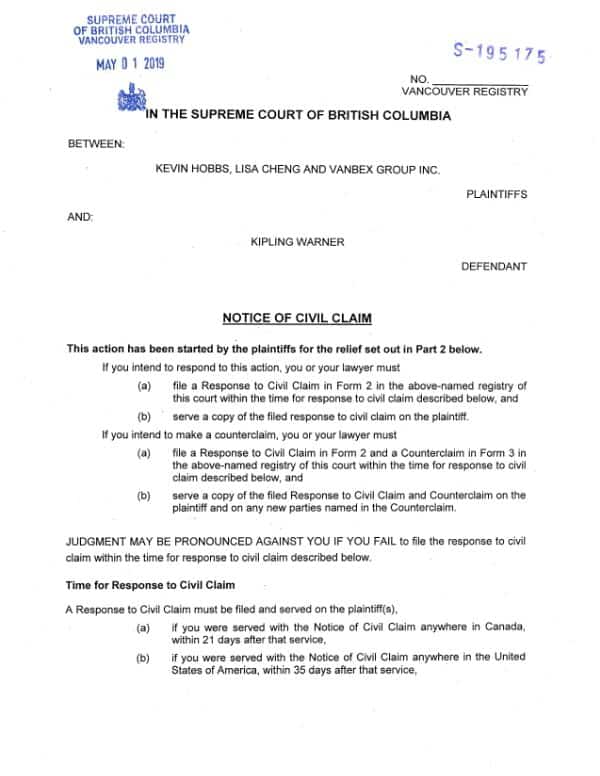 Sponsored Links by DQ Promote