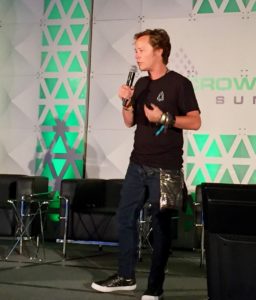 Iconoclastic crypto-preneur Brock Peirce is taking advantage of new legislation enacted in Puerto Rico to help rebuild the island since Hurrican Maria hit it hard. Recently, the Governor of Puerto Rico Ricardo Rossello has signed into law a bill that creates Qualified Opportunity Zones (QOZ).
Senate Bill 1147 establishes a regulatory framework for the development of Opportunity Zones on the island under the U.S. Tax Cuts and Jobs Act of 2017. Aside from promoting investments, and creating new jobs, this new measure may aid the recovery of Puerto Rico.
According to Bloomberg, Governor Rossello is seeking U.S. approval to put about $400 million of federal aid towards these opportunity zone projects which can provide investors sizable tax breaks. The same report stated that about $9.7 billion of the disaster relief money currently earmarked for Puerto Rico will come from a HUD program.
The specific deal by Peirce is said to involve a property he purchased in Old San Juan.
Opportunity Zones were created by federal law to provide tax benefits to low-income communities with the aim of achieving their economic development. According to EY, 95% of Puerto Rico qualifies as an Opportunity Zone.
Investments made through Opportunity Zone funds allow for the deferral of taxes on capital gains on the sale of an asset before Jan. 1, 2027, if the amount invested is equal to the profit earned. The incentive framework is applicable for 15 years.
Pierce, as well as some other crypto advocates, have relocated to Puerto Rico due to the low tax environment plus the climate.