Fintech Research Institute of People's Bank of China Starts Recruiting Blockchain Talent
The Fintech Research Institute, established by the People's Bank of China (PBOC), has posted several job vacancies about blockchain on recruitment website Lagou.com.
Shenzhen Fintech Research Institute is a unit jointly established by Digital Currency Research Institute of the People's Bank of China, Shenzhen Financial Supervision Bureau and Futian District People's Government. Its mission is to take the lead in developing Fintech and digital currency-related projects with the support of the Central Bank and the Shenzhen Municipal Government.
The new blockchain positions are part of a broader recruitment program.
The Institute is currently looking for three new types of talent – blockchain development engineers, blockchain architects, and senior technical experts.
The expertise required for these new positions includes in-depth knowledge of blockchain technology, smart contracts, consensus algorithms, P2P protocols, and distributed systems and storage.
Applicants should have three to five years of work experience and at least a bachelor's degree. (Source: mpaypass)
#Fintech Research Institute of People's Bank of China Starts Recruiting #Blockchain Talent
WeChat Pay and Alipay Banned in Nepal
As reported by Himalayan Times on May 21st, the Nepal Rastra Bank (NRB), Nepal's central bank, announced that it would ban WeChat Pay and Alipay in Nepal.
According to NRB, most Chinese tourists to Nepal use WeChat Pay and Alipay, and Chinese citizens who operate hotels, restaurants and other businesses in Nepal are also frequent users of these payment applications. Therefore, Chinese tourists would usually pay the merchants mentioned above with WeChat Pay or Alipay.
However, these Chinese digital wallets are not registered in Nepal, which means that although the service takes place in Nepal, the actual payment takes place in China.
As a result, the Nepalese authorities cannot register the consumption of Chinese tourists as overseas income. (Source: Sina)
British AI Company Prowler.io Receives Funding led by Tencent
Prowler.io, a Cambridge-based artificial intelligence (AI) company, valued $100 million after the latest round of funding. Prowler.io said it has received $24 million, led by Tencent and followed by Amadeus Capital Partners, Atlantic Bridge, Cambridge Innovation Capital, Mandatum Life, Passion Capital, RB Capital, and Singapore Innovate.
The company said in an announcement on Monday that it uses artificial intelligence to help companies make decisions, from rebalancing financial portfolios to managing supply chains and logistics. (Source: 36Kr)
British #AI Company Prowler.io Receives Funding led by Tencent #Fintech
Shenzhen Stock Exchange and Tencent Collaborate to Set up a Fintech Laboratory
On May 22nd, at the Tencent Global Digital Ecosystem Summit held in Kunming, Shenzhen Stock Exchange and Tencent signed a strategic cooperation agreement to jointly establish the "Shenzhen Stock Exchange – Tencent Fintech Laboratory", giving full play to the advantages of information technology resources and promoting the innovation research and application of Fintech projects.
In December 2017, with the approval of the China Securities Regulatory Commission, Shenzhen Stock Exchange officially established the Financial Technology Research and Development Center (Shenzhen) (hereinafter referred to as the Fintech Center), and cooperated with internal and external institutions on cutting-edge and key Fintech technologies. (Source: Securities Daily)
Shenzhen Stock Exchange and Tencent Collaborate to Set up a #Fintech Laboratory
---
The above is a weekly synopsis of the biggest stories on Fintech in China provided by WeiyangX, part of Tsinghua University, in partnership with Crowdfund Insider.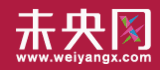 WeiyangX is the most influential website focusing on Fintech in China. The site covers the latest news, industry data analysis, business practices, and in-depth fintech cases in fintech. WeiyangX is incubated by Fintech Lab. Founded by Tsinghua University's People's Bank of China (PBC) School of Finance in 2012, the Fintech Lab is the first and leading research entity dedicated to leading best practices, promoting interdisciplinary innovation, and encouraging entrepreneurship in the field of fintech through scientific research and innovative project incubation.

Sponsored Links by DQ Promote