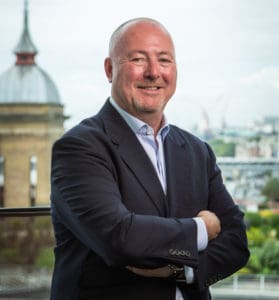 Payments and loyalty Fintech Yoyo has announced that David Yates, former president of New Payment Platforms at Mastercard and now a senior advisor to Mastercard, has taken on the role of chairman of the company. Yoyo combines payment, loyalty and marketing to increase customer lifetime value for physical and online retailers.
Yates has more than 35 years' experience building payments businesses around the world. In his capacity as president of New Payment Platforms at Mastercard, he also served as executive chairman of payments firm Vocalink, which was acquired by Mastercard in 2017, having been its CEO for the previous six years.
Prior to Vocalink, Yates was president of Western Union, where he focused on the push into digital money transfer and business payments. Yates has also been an executive at First Data International and has private equity experience both as operating partner with Advent International, advising on the acquisition of WorldPay from RBS, and then as a member of the WorldPay board from the initial investment through to successful IPO.
Yoyo has recently announced a series of partnerships with retailers like PAUL, Caffè Nero, SOHO Coffee, Planet Organic and Revital and more.
Yoyo currently processes over 3 million transactions a month and more than 1.5 million users now shop, pay and are rewarded through Yoyo and Yoyo-powered apps.
Yates said he was delighted to join Yoyo as chairman:
"I have no doubt that the next few years will be an exciting journey of rapid international scaling and continued product innovation. The energy and dedication of leadership and wider team at Yoyo is infectious. Having experienced first hand the development of the payment industry, it is clear to me that the future very much lies in experiences that go way beyond just payment. In order to justify a transaction fee from a merchant, providers need to have a suite of value added services, such as Yoyo, in order to be the winners of the future."
Yates takes over the role of chairman from Yoyo co-founder Alain Falys who launched the company in 2013 along with co-founders Michael Rolph and David Nicholson. Falys will remain on the Yoyo board while "cultivating new ventures in the UK, Europe and beyond."

Sponsored Links by DQ Promote