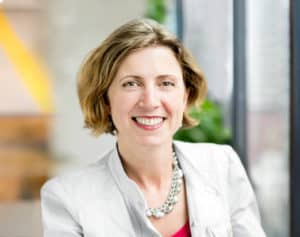 Marketplace lending platform LendingClub (NYSE:LC) has appointed Alexandra Shapiro as their new Chief Marketing Officer (CMO). This will be LendingClub's first CMO since current CEO Scott Sanborn was elevated from that role to manage the Fintech lender.
According to a note from LendingClub, Shapiro will be reporting to Steve Allocca, President at LendingClub and will be responsible for executing the company's marketing strategy that supports the company's growth objectives, builds a strong consumer brand, and cultivates a membership ecosystem to keep members motivated to improve their financial health.
Prior to joining LendingClub, Shapiro served as CMO at Intercom and BigCommerce and held senior positions at PayPal and Providian (later acquired by JP Morgan Chase).
While at PayPal (a LendingClub competitor of sorts), Shapiro led marketing functions for the small and medium size (SMB) business group in North America, a $60 billion merchant acquirer/processor and leading e-commerce payments platform.
Shapiro commented on her new executive appointment at LendingClub:
"While more and more companies are starting to pay lip service to financial health it is core to LendingClub's business and mission and there is nothing more exciting as a marketer. I cannot wait to unleash the power of this iconic Fintech brand as we drive to help more everyday Americans get out of debt."
Shapiro joins LendingClub at a time when online lending competition is increasing. Her focus on keeping consumers/users engaged with LendingClub should help boost retention rates for accessing credit. It's always hard to earn a customer. Once they have used your service, you need to do everything you can to keep them there.

Sponsored Links by DQ Promote