According to an email circulated by PrimeTrust, the custody platform is now offering a free IRA service (individual investment accounts) to their platform partners.
This means that crowdfunding platforms, broker-dealers, investment advisers, real estate platforms and cryptocurrency exchanges that are PrimeTrust partners may offer this service for free.
Crowdfund Insider reached out to PrimeTrust founder and CEO Scott Purcell for some additional information on the IRA service.
Purcell clarified that free actually means free as there is no cost to either the consumer holding the IRA nor the platform.
"Thus a StartEngine customer can pick whatever investments they want," said Purcell. "A Bittrex customer could buy whatever crypto they want. A FundThatFlip customer can put real estate investments into their IRA's." And so on.
PrimeTrust currently partners with over 150 different platforms that span the spectrum of Fintech services. Some are ATSs. Some are real estate funds/syndicators or platforms and there are a growing number of digital asset platforms.
Purcell actually says custody of crypto is easy but custody of private securities is more of a challenge due to "getting them into the system."
"Once we have them in custody, trading is extremely easy since we hold everything in omnibus – almost identical to the trading of public securities, from a back office perspective."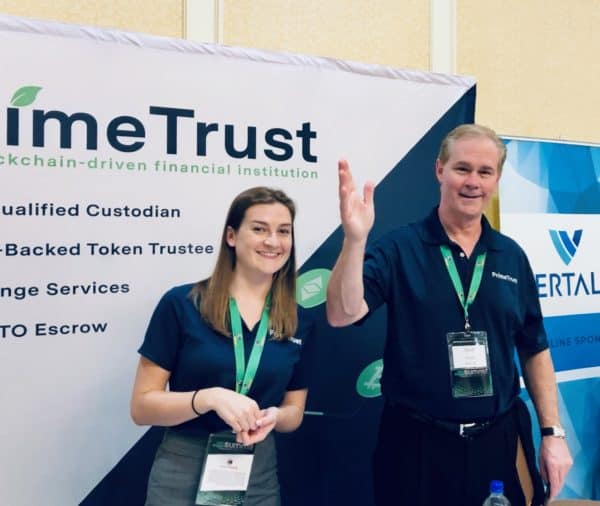 PrimeTrust customers include Huobi, Bittrex, OKCoin and platforms like CoinList, Polymath, Harbor, and more. They also custody over 20 different stablecoins.
"We are the only qualified custodian in the country – perhaps the world – to offer tech-driven custody and settlement of fiat and digital assets," said Purcell. "Our fiat options include USD, EUR, GBP, CAD, and AUD."
---
Private Securities - custody flowchart at Prime Trust

---
Sponsored Links by DQ Promote