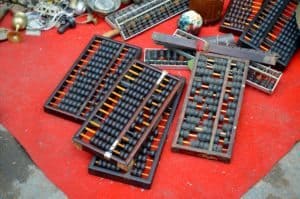 Beijing-based BabelFinance, formerly doing business as BabelBank, has issued a release stating crypto backed loans are booming. Since opening in 2018, BabelFinance has originated more than $124 million in crypto backed loans. According to a note from the company, BabelFinance expects to hit "$1 billion in issued loans by the end of the next crypto bull run."
BabelFinance is regulated in Hong Kong holding an "internet small loan license in China and business lender license in Hong Kong through business partners."
BabelFinance says it is also working hard to reach a cooperation with a Chinese commercial bank.
BabelFinance provides services for crypto investors, crypto miners, and crypto institutions. It provides loans in stablecoins, collateralized by deposits of Bitcoin and expects to soon to include Ethereum, Litecoin, BCH and other PoW coins, plus XRP or Stellar. Users can also transfer their crypto assets to BabelFinance and generate interest through pledge loans.
BabelFinance has partnered with F2Pool, Poolin, Cobo, Onchain, Genesis Capital, Altonomy, OSL, and says it is adding many more partners this month.
Interest in the service is being driven by Chinese speculators states BabelFinance – which is interesting as the crypto market is so tightly controlled in China.
"Over the past few months, we've seen a dramatic increase in speculative borrowing from consumers and institutions," stated Flex Yang, BabelFinance Founder and CEO. "It is clear that in China and elsewhere globally, anticipation is building for higher crypto prices."
BabelFinance says it is upgrading its services to offer holders, crypto-backed loans, hedging tools, interest-earning crypto deposits, recurring investment plans and "Babel Triple," a low-cost, easy-to-use margin trader that grants up to triple leverage.
Institutional partners will have access to large OTC transactions.
Yang believes that crypto is back on the rise.
"… but it is a different landscape than previous bull runs. We need to have tools in place to support mainstream adoption, and institutions need liquid funds to continue the acceleration of their project development," said Yang. "Our rebrand is more than a name change; it's a reflection of our company's effort to provide more services, globally to support crypto adoption."
Investors in BabelFinance include ZhenFund, Lightspeed China Partners, and NEO Global Capital