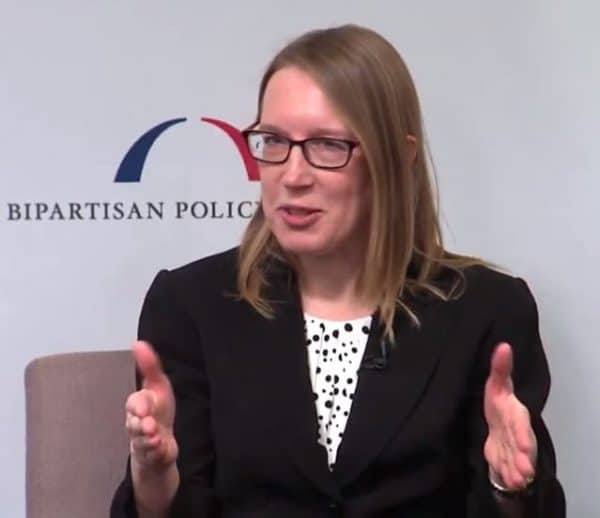 Tomorrow (June 25) SEC Commissioner Hester Peirce will be speaking about the "SEC, Entrepreneurship, Fintech and the Economy." The event is open to the public but it will be live-streamed on the Heritage Foundation's website for free.
Peirce is well known for her thoughtful approach to regulation and her eloquent speeches. She has been a favorite regulator within the Fintech sector and, more specifically, the crypto sector with some calling her the "Crypto Mom."
Peirce is also expected to address the three crowdfunding exemptions (Reg D 506c, Reg A+ and Reg CF). As the SEC is currently reviewing the securities exemption ecosystem her insight may provide some indication as to the SEC's approach when it comes to regulatory harmonization.
Regardless, for Fintech and digital asset advocates – this should be an informative event.
The description from the Heritage Foundation regarding the presentation is as follows:
SEC Commissioner Hester Peirce has been a leading advocate for improving the regulatory environment for entrepreneurs seeking to raise capital and for reasonable regulation of emerging financial technology. Please join us for an extended conversation with Commissioner Peirce on a wide range of topics, followed by audience questions and answers. Topics for discussion will include the proper role for regulators in financial markets, the impact of the securities law on entrepreneurs, financial innovation or Fintech, alternative currencies, private capital markets and Regulation D, Regulation A, crowdfunding, the decline in both the number of public companies and of initial public offerings, the role of self-regulatory organizations, the SEC regulatory agenda and reforms at the SEC.
More information is available here: https://www.heritage.org/markets-and-finance/event/the-sec-entrepreneurship-fintech-and-the-economy
The event takes place on Tuesday, June 25, at 12 noon ET.