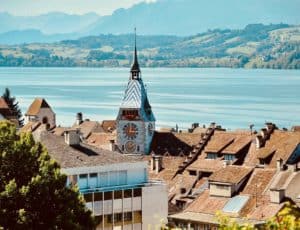 The first CV Labs incubation program is said to have ended in success as 12 startups from 8 different countries exited the incubator with an aggregate valuation of $10 million, according to a release. Crypto Valley reported that over 600 applicants applied for the incubator.
Over a ten-week period, participants "successfully passed the graduation" and received funding of up to $125,000 in exchange for 10% of equity by the venture capital company CV VC. As part of the program, participants pitched in front of potential investors and possible corporate partners.
Founder and CEO of CV VC (Crypto Valley Venture Capital), Mathias Ruch stated:
"We are very happy with the outcome of our first incubator batch. The tailor-made CV Labs Incubation combines the most promising blockchain use cases with investors and corporates – it clearly meets a need. All our participants were able to sharpen their business idea and build business cases, POCs, MVPs and prototypes that convince the industry. That is why CV VC invested in all of them. It makes me proud to see that the program led to new clients and investors for all participants."
Olaf Hannemann, co-founder and CIO of CV VC noted that one company, Tezure, secured a joint investment with investment firm Draper University Ventures.
The second batch of incubator participants is scheduled to start this coming fall. The applications for the second CV Labs Incubation Program, BATCH_02, are now open.
Over 200 applications from different countries have already applied according to CV Labs.