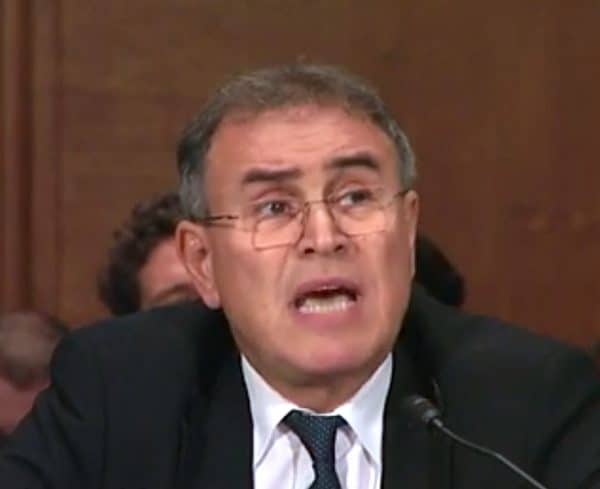 On the heels of a controversial debate held recently in Taipei, crypto skeptic and NYU Professor Nouriel Roubini has written an article, "The Great Crypto Heist," to come back again against, "Some of the biggest crypto players…openly involved in systematic illegality."
Roubini singles out Hong Kong-headquartered and Seychelles-registered crypto trading platform BitMEX, whose founder, Arthur Hayes, was Roubini's opponent in Taipei (Hayes and co-founders Ben Delo, and Samuel Reed are all crypto billionaires).
Roubini accuses Hayes and BitMEX of enticing retail investor with dangerous amounts of leverage, of "front running…clients," of using only IP addresses to conduct KYC/AML, and of processing criminal monies.
With regards to the 100X leverage available on BitMEX, Roubini writes:
"Consider BitMEX, an unregulated trillion-dollar exchange of crypto derivatives that is domiciled in the Seychelles but active globally. Its CEO, Arthur Hayes, boasted openly that the BitMEX business model involves peddling to "degenerate gamblers" (meaning clueless retail investors) crypto derivatives with 100-to-one leverage."
In this video (at about the 8-minute mark), Hayes describes how BitMEX turned itself profitable by offering leverage to retail investors, something no other exchange was doing at the time:
"There are people who are offering similar types of products but who are focussing on degenerate gamblers, AKA retail traders in Bitcoin, so why don't we do the same…so we said, 'OK, we're going to create the world's highest-leveraged Bitcoin-US dollar product and we want to enable anyone who has Bitcoin to trade financial derivatives."
By giving retail access to dangerous amounts of leverage in notoriously volatile markets, BitMEX really levered their money into its own pockets, Roubini says:
"To be clear, with 100-to-one leverage, even a 1% change in the price of the underlying assets could trigger a margin call and wipe out all of one's investment. Worse, BitMEX applies high fees whenever one buys or sells its toxic instruments, and then it takes another bite of the apple by siphoning customers' savings into a 'liquidation fund' that is likely to be many times larger than what is necessary to avoid counter-party risk. It is little wonder that, according to one independent researcher's estimates, liquidations at times account for up to half of BitMEX's revenue."
Roubini also claims in the article that BitMEX insiders told him the exchange is processing criminal funds:
"BitMEX insiders revealed to me that this exchange is also used daily for money laundering on a massive scale by terrorists and other criminals from Russia, Iran, and elsewhere; the exchange does nothing to stop this, as it profits from these transactions."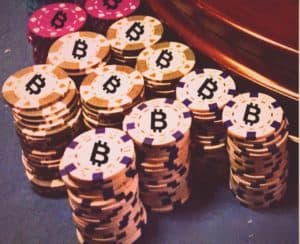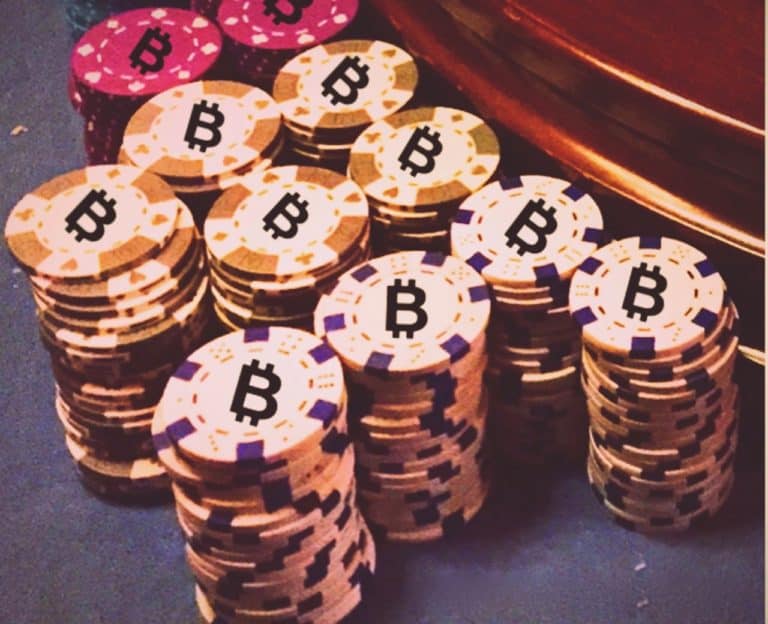 Roubini is a former Senior Economist for International Affairs in the White House's Council of Economic Advisers during the Clinton Administration, and he has worked at the International Monetary Fund, the US Federal Reserve, and the World Bank.
Following his debate with Hayes, there was much discussion of who had won, and both parties declared themselves victorious.
Roubini says Hayes attempted to suppress public access to the whole video of the debate and, until forced by public pressure to do otherwise, released only the parts of the video that made him look well:
"(U)nbeknownst to me, he had secured exclusive rights to the video of the event from the conference organizers, and refused for a week to release it in full. Instead, he published cherry-picked "highlights" to create the impression that he performed well. I suppose this is par for the course among crypto scammers, but it is ironic that someone who claims to represent the "resistance" against censorship has become the father of all censors now that his con has been exposed. Finally, shamed in public by his own supporters, he relented and released the video."
As fallout from the debate settled, Hayes emphasized the convenience of BitMEX and denied the veracity of allegations of criminal conduct at Bloomberg:
"BitMEX provides safe, fast, professional and liquid ways for those who see the potential of crypto and to trade and hedge cryptocurrency risk. We continue to monitor all legal and regulatory developments around the world and will comply with all applicable laws and regulations; we reject any allegations of criminality, manipulation or unfair treatment of our customers, who are at the center of everything we do."
But Roubini is as savage as ever in his latest call out of the entire crypto sector:
"There is a good reason why every civilized country in the world tightly regulates its financial system. The 2008 global financial crisis, after all, was largely the result of rolling back financial regulation. Crooks, criminals, and grifters are a fact of life, and no financial system can serve its proper purpose unless investors are protected from them."
"But the current regulatory regime does not capture all financial activity… Cryptocurrencies have given rise to an entire new criminal industry, comprising unregulated offshore exchanges, paid propagandists, and an army of scammers looking to fleece retail investors. Yet, despite the overwhelming evidence of rampant fraud and abuse, financial regulators and law-enforcement agencies remain asleep at the wheel."
Roubini also tweeted this July 18:
Insiders at @BitMEXdotcom racket told me the internal trading group follows the order flow & bets against clients to liquidate them & profit from it. And they use "overloads" to rekt u more. As if a dealer at a casino who knows your cards was allowed to bet against you to rekt u

— Nouriel Roubini (@Nouriel) July 18, 2019
Sponsored Links by DQ Promote