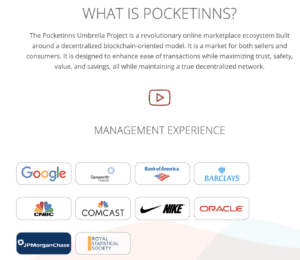 Attorney General of New Jersey and the Chief of the New Jersey Bureau of Securities have filed a civil action complaint against Sarvajnya G . Mada ("Mada") and Pocketinns, Inc., accusing them of selling, "approximately $410,000 of unregistered securities to 217 investors in violation of…New Jersey Uniform Securities Law."
The State of New Jersey noted that PocketInns only required investors to confirm their accredited investor status by checking a box and upload income proof documents. The complaint states that only eleven PINNS investors provided documentation to substantiate their accredited status. Mada apparently admitted that "thirty to forty percent" of purchasers had not supplied any proof.
The securities were allegedly sold in the form, "a cryptocurrency called PINNS Token…(and) were…sold by Defendants through an Initial Token Offering ("ITO") …in exchange for the cryptocurrency Ethereum ("Ether")."
The Pocketinns Travel Website reportedly states that it is a "web and mobile-based online marketplace for distinct and exclusive accommodation rentals that provide day & overnight time based flexible home, local hotels anti vacation rental solution for consumers."
The website could not, however, be accessed at press time.
PINNS tokens were allegedly advertised by Mada as, "a way for Pocketinns to raise capital to develop an online marketplace using blockchain technology, where consumers would be able to use and spend the PINNS Tokens."
The plaintiffs say that, although an exemption was available in the state that would have allowed the tokens to be sold to verified as accredited investors, "Pocketinns and Mada failed to take reasonable steps to comply with the requirement to ensure that the Pocketinns investors were accredited…and thereby sold unregistered securities in violation of the Securities Law."
The complainants also allege that "Mada and Pocketinns have since spent nearly all of the Ether raised from investors with the remainder being lost to the market volatility of Ether."
In January of 2018, the price of ethers peaked at around $1370 USD.
Ethers now trade for around $290.
The Attorney General of New Jersey and the Chief of the New Jersey Bureau of Securities are asking for a judgment affirming that Mada and Pocketinns violated securities laws, enjoining Mada from violating securities laws in any manner, and enjoining Mada from offering, negotiating or distributing any form of securities.
The plaintiffs are also seeking civil monetary penalties and restitution for investors, as well as, "…any additional relief the Court may deem just and equitable."
No email address for Savrajnya G. Mada could be found and utilized by press time to seek comment.
---
AG New Jersey v. Pocketinns-Complaint_Filed


Sponsored Links by DQ Promote