Waves Platform, a global fintech startup, announced on Thursday the sale of the Vostok project. The company reported that its enterprise projects will now be developed under a new company department called Waves Enterprise.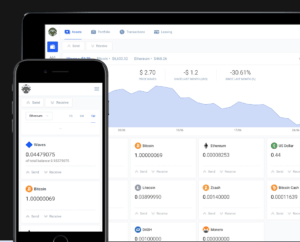 The Vostok sale comes just a few months after Waves secured $120 million through its recent private funding round, which the company planned to use the funding for the Vostok project, which consists of the global Vostok blockchain platform and the Vostok system integrator for enterprise and government IT systems, and already has investors from Europe, Southeast Asia, and China.
"VST tokens are to become the system tokens for the new corporate blockchain solution Waves Enterprise, a management system for business processes with restricted access to confidential information."
While sharing more details about the sale, Alexander Ivanov, Founder of Waves, stated:
"VST will lay the foundation of the Web3.0 economy, enabling control of (and payment for) app development, as well as other ecosystem solutions. VST is the network's internal currency, needed for connecting your node to the network, paying operational (mining) fees, and anchoring the corporate sub-chains to the main chain. Private and public blockchain solutions will merge into one global and universal technology in the future, and this will give us synergetic effect in our plans for Waves' intervention on the global market."
Founded in 2016, Waves revealed it is developing tools for building the decentralized technology layer that will become the backbone of Web3.0, its future digital landscape.
"Web3 will see progressive decentralization of critical online infrastructure, making extensive use of blockchain and other distributed technologies, while centralized servers continue to maintain key services and conduct computationally-intensive tasks."
Sponsored Links by DQ Promote