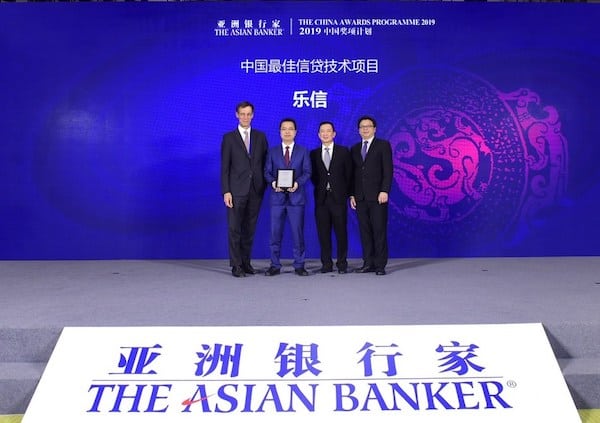 China-based consumer finance platform LexinFintech announced on Friday it has been awarded the Best Lending Technology Initiative, Application or Programme in China by The Asian Banker. According to LexinFintech, The Asian Banker awards are generally viewed by executives as one of the most rigorous, prestigious and transparent financial awards in Asia.
"Lexin was one of over 150 applications that The Asian Banker's research team spent over 3 months reviewing and investigating before making the final decisions. Previous winners of the award include world-renowned financial institutions such as Standard Chartered Bank, Citi Group and ICBC."
The Asian Banker also reported:
"The technology combination of big data and artificial intelligence (AI) adopted by Lexin to assess customers' creditworthiness has enabled the company to develop a risk management system that can automatically handle 98% of all loan applications while maintaining a charge-off rate of under 2%," The Asian Banker commented."
LexinFintech then revealed its R&D expenses increased by 37.8% year-on-year to RMB93.8 million, representing approximately 25% of Lexin's total operating expenses in the first quarter of 2019.
"The investments into technology enables Lexin to tap into China's burgeoning fintech sector by creating a more efficient lending process. It also allows Lexin to assess the creditworthiness of tens of millions of educated young adults who have been underserved by traditional financial institutions because of a lack of credit history."
LexinFintech went on to add that it has continuously improved its operating efficiency through technology. The platform's IT cost for per loan application has been reduced to 10% of that of traditional financial institutions. Its operating expenditure as a percentage of loan balance has steadily declined from 17.3% in 2015 to 4.5% in the first quarter of 2019.

Sponsored Links by DQ Promote