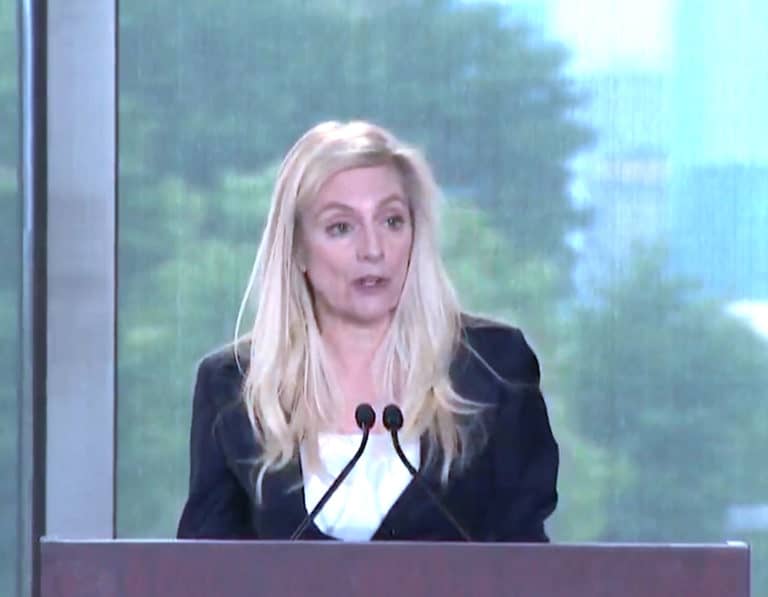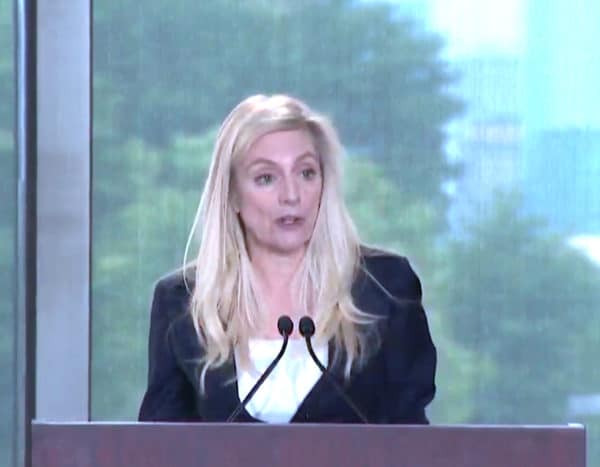 Recently, the Federal Reserve has taken political heat for its inability to pursue a faster payments system – something that has been technically feasible for years. Currently, payments and transfer languish for days creating issues for both sides of the transaction – most frequently individuals which can least afford a delay.
In a speech delivered today by Lael Brainard, Member of the Board of Governors of the Federal Reserve System, the official announced the new "FedNow" payment system:
"… the Federal Reserve will invest in a new service to help ensure that real-time payments are available to everyone. The Federal Reserve will develop the FedNow Service, a real-time payment and settlement service for the future. Everyone deserves the same ability to make and receive payments immediately and securely, and every bank deserves the same opportunity to offer that service to its community. FedNow will permit banks of every size in every community across the country to provide real-time payments to their customers."
TThe FedNow Service is described as providing the foundation for the future of payments. An infrastructure that allows innovation and competition to flourish. Brainard said FedNow will be accessible to all banks, no matter the size, for retail transfers. Payments will be processed 24/7 at any time of the day.
Response to Facebook's Libra?
Brainard noted they are seeing companies looking to establish a payment system that bypasses banks and fiat currency- Facebook being one among many but the one company with the ability for immediate wide dissemination.
"Facebook's Libra project raises numerous concerns that will take time to assess and address. But one thing is clear: consumers and businesses across the country want and expect real-time payments, and the banks they trust should be able to provide this service securely—whatever their size."
Brainard said that banks need to embrace and invest in real-time innovations to remain relevant.
To provide everyone with the ability to send and receive funds securely on a 24x7x365 basis, banks need to embrace and invest in real-time innovations, and the Federal Reserve needs to provide a safe and efficient real-time interbank clearing and settlement service accessible to all banks.
The FedNow Service is said to provide a "neutral foundation for innovation and competition in end-user faster payment services."  The FedNow Service is expected to provide a "springboard for broader private-sector participation in the development of innovative end-user services."
Brainard stated:
"It is important for the Federal Reserve, working with the payment industry, to act quickly in finalizing the initial business requirements of the FedNow Service. We will need to hear the views of payment system stakeholders on the features of the FedNow Service, as discussed in the Federal Register notice announced today. We will engage with the industry through groups and forums to finalize the design and features of the service. We hope that these conversations will provide an opportunity for stakeholders to work together to shape the evolution of the U.S. payment system."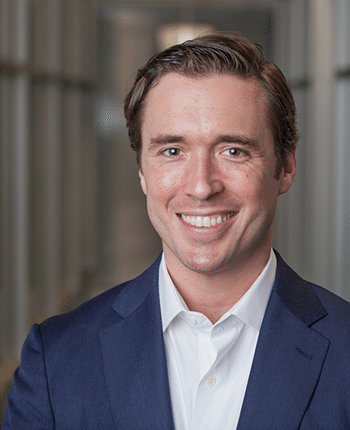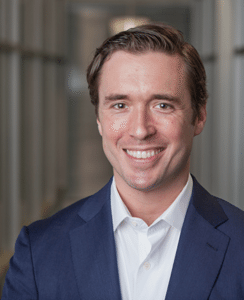 Supporting the announcement by the Fed, Financial Innovation Now (FIN) Executive Director Brian Peters had this to say:
"Today the Federal Reserve Board is taking a bold step into the future. Real-time payments can improve the economy, grow small businesses, and help American consumers keep up with everyday needs. FIN has long argued to policymakers that sending money should be as fast and easy as sending a text message. That future will not come for all Americans unless the Fed acts to ensure wide adoption of a real-time payments infrastructure that serves the economy and public interest. America's payment infrastructure is long overdue for an upgrade, and today we heartily commend the Board's resolve and leadership, which will result in a foundation for America's future innovation. FIN looks forward to working with the Federal Reserve on a timely process that benefits all payment system users and stakeholders. This decision is a giant step forward, and history will look back at today's announcement as the generation's true payment milestone."
FIN's members include Apple, Amazon, Google, Intuit, PayPal, Square and Stripe. All big tech firms which have pushed into offering Fintech services to varying degrees.
FIN has long advocated for a more modern payment infrastructure. Last year FIN member companies called on the Fed to speed payments for all Americans.
FIN was a member of the Fed's Faster Payments Task Force, which provided recommendations to the Fed.
The Board also released a federal register notice to further solicit feedback on such a system, as well as an FAQ document. Governor Brainard's speech is available here and streamed online.
---
Click to below to download speech.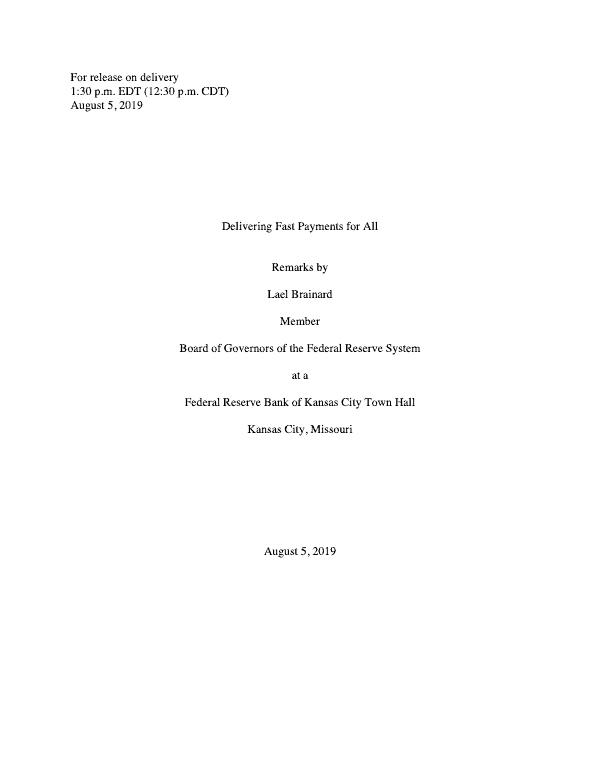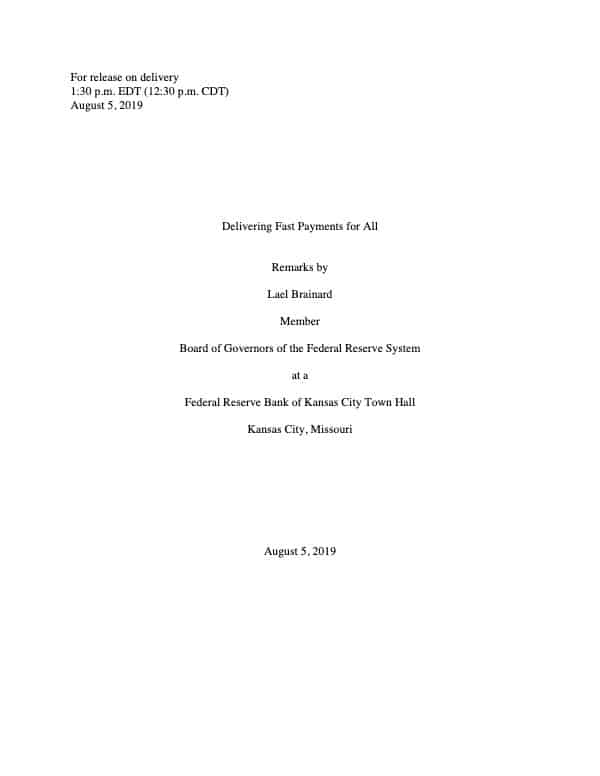 Sponsored Links by DQ Promote