People's Bank of China issues "Fintech Development Plan (2019-2021)"
On August 22nd, the People's Bank of China issued a three-year development plan for the country's emerging Fintech industry.
According to the plan, China will improve the top-down design of the Fintech industry, further boost the applications of Fintech technology, diversify the Fintech service channel and products, lower Fintech service cost and strengthen risk controls & prevention, making Fintech a "new engine" for China's high-quality financial development. (Source: PBC)
Mobile Payment Revenue Share for Shanghai Metro Increased From 15.1% to 30.33% in One Year
Recently, Shanghai Shentong Metro Group Co., Ltd. released the 2019 semi-annual report. The financial report showed that the revenue in the first half of the year was 388 million yuan, an increase of 5.39% year-on-year.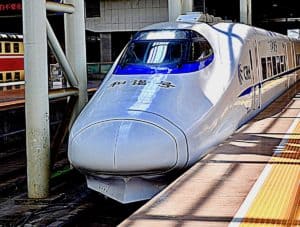 Thanks to the successful promotion of the Metro APP, the ticket revenue structure has changed. The revenue share of single ticket decreased from 14.8% to 11.2%, the proportion of Public Transportation Card decreased from 69.7% to 58.3%, while the proportion of QR payment revenue increased from 15.1% to 30.33%.
At the beginning of 2018, Shanghai Metro, China UnionPay, and Alipay established a joint venture company to carry out in-depth cooperation. Later that same year, Shanghai Metro cooperated with Tencent in mobile payments.
Since then, Shanghai Metro has officially entered the era of mobile payments.
As reported by eastday.com, the Metro APP has been connected to the public transportation system of 10 cities around Shanghai, including Hangzhou, Ningbo, Wenzhou, Hefei, Nanjing, Suzhou, Wuxi, Qingdao and Xiamen. (Source: mpaypass)
Tsinghua IFR Publishes "Big data-based Recruitment Market Report (2019)" with Alternative Data Platform Value Simplex
On August 20th, Tsinghua IFR and alternative data platform Value Simplex jointly released the "Big data-based Recruitment Market Report (2019)" in Beijing.
With the rapid development of big data and cloud computing, countries around the world have begun to explore the use of big data technology in constructing employment index, which can reduce the inaccuracy caused by subjective factors, make a real-time reflections of employment or unemployment in a country and region, and effectively predict other economic variables.
From the perspective of online recruitment, ic can provide a comprehensive and accurate analysis of the employment market sentiment in China. With data of higher frequency, finer granularity, and wider dimension, the employment index will serve as an important supplement to the official statistical employment data and contribute to relevant employment situation analysis, economic situation analysis and academic research. (Source: WeiyangX)
Insurtech Platform The CareVoice Closes Eight-Figure USD Series A Funding Round
On August 22nd, Insurtech platform The CareVoice announced that it had successfully raised an eight-figure USD Series A funding round. The round was led by a global investment group, LUN Partners Group, and a global investment manager specializing in financial services. DNA Capital, a global healthcare fund, as well as returning investors SOSV and Artesian Capital, also joined the round.
Established in June 2014, The CareVoice provides two featured products:
Online communication platform and virtual assistant to help users access hospital information and medical advice;

a data-driven mobile-based SaaS solution that digitizes the healthcare and insurance journey. The product has been adopted in Mainland China and Hong Kong by 15 local and international insurance companies, including Ping An and AXA. It has demonstrated a positive impact on insurance sales, customer retention and savings.
 With the new investment, The CareVoice plans to expand its team, strengthen R&D, accelerate global market expansion, hoping to launch 10 new health insurance products in partnership with insurers, focusing on desease prevention and health behavior management. (Source: lieyun)
#Insurtech Platform The CareVoice Closes Eight-Figure USD Series A Funding Round
---
The above is a weekly synopsis of the biggest stories on Fintech in China provided by WeiyangX, part of Tsinghua University, in partnership with Crowdfund Insider.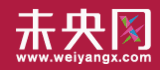 WeiyangX is the most influential website focusing on Fintech in China. The site covers the latest news, industry data analysis, business practices, and in-depth fintech cases in fintech. WeiyangX is incubated by Fintech Lab. Founded by Tsinghua University's People's Bank of China (PBC) School of Finance in 2012, the Fintech Lab is the first and leading research entity dedicated to leading best practices, promoting interdisciplinary innovation, and encouraging entrepreneurship in the field of fintech through scientific research and innovative project incubation.

Sponsored Links by DQ Promote