China Construction Bank Approves to Launch Digital Banking Business in Malaysia
On August 26th, China Construction Bank Co., Ltd. Labuan Branch announced that it had received regulatory approval from Labuan Financial Services Authority to conduct digital banking business. According to the statement, it would become the first digital bank operated in Labuan International Business and Financial Centre (Labuan IBFC). (Source: Sina)
Insurtech Nuanwa.net secured 100-million-yuan financing led by Sequoia China
On August 29th, insurtech Nuanwa.net announce that it had secured 100-million-yuan financing. The angel round investment was led by Sequoia China, and followed by Kuanping Capital. Established in October 2018, Nuanwa.net is another approach to the market of health insurance by ZhongAn after the insurance magnate was authorized license of online hospital and medical service last year. Nuanwa.net is planning to offer an integrated health insurance solution covering product customization, risk control, insurance claiming. (Source: The Beijing News)
#Insurtech Nuanwa.net secured 100-million-yuan financing led by Sequoia #China
A New Batch of National Artificial Intelligence Open Innovation Platforms Released
On August 29th, World Artificial Intelligence Conference 2019 officially opened in Shanghai. With the theme of "Intelligent Connectivity, Infinite Possibilities", the World Artificial Intelligence Conference 2019 attracted more than 500 guests and speakers including AI scientists, researchers, governmental officials and leaders of internet giants in attendance.
At this conference, the Ministry of Science and Technology announced the latest list of national artificial intelligence open innovation platforms, including Yitu Tech (visual computing),Mininglamp Technology (smart marketing), Huawei (basic software and hardware), Ping An (financial inclusion), JD.com (smart supply-chain), MEGVII (image recognition), Xiao Mi (Smart Home).  (Source: The Paper)
---
The above is a weekly synopsis of the biggest stories on Fintech in China provided by WeiyangX, part of Tsinghua University, in partnership with Crowdfund Insider.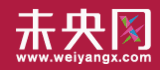 WeiyangX is the most influential website focusing on Fintech in China. The site covers the latest news, industry data analysis, business practices, and in-depth fintech cases in fintech. WeiyangX is incubated by Fintech Lab. Founded by Tsinghua University's People's Bank of China (PBC) School of Finance in 2012, the Fintech Lab is the first and leading research entity dedicated to leading best practices, promoting interdisciplinary innovation, and encouraging entrepreneurship in the field of fintech through scientific research and innovative project incubation.