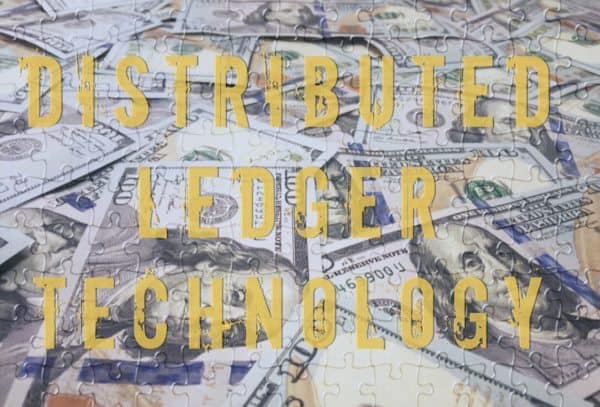 Accenture and the Depository Trust & Clearing Corporation (DTCC) are circulating a white paper which, "explores the generalized governance model that DTCC is implementing for its TIW-DDL system, a real-world implementation of DLT…(for the) financial industry."
DLT (distributed ledger technology) is an enterprise-adapted version of "blockchain" technology popularized by Bitcoin, a self-settling "uncensorable" payments network.
The DTCC lists the practicalities of new data-distribution systems among business partners:
"DLT eliminates traditional 'data silos' which have persisted for decades, where each party has built separate systems of record with a copy of their version of information. As a result, each party engages in a series of message exchanges, file transfers, or e-mails to send their information to counterparties and other third parties. The multiple redundant exchanges and siloed data sets leads to time delays, unnecessary costs, as well as data quality issues."
Cryptographers have argued that features of DLT technology, like distributed databases and encryption, have been available in the marketplace since the 1970s.
For whatever reason, industries have only recently begun to consider and throw money at DLT's full industrial implications.
The promises of DLT are many, but industries have been befuddled by trying to apply some of the features among parties that are both cooperative and competitive.
For example, x shipping company might want to share shipment tracking data with other companies in the supply chain, but may not wish to disclose prices or partners, etc.
Sharing some data while continuing to silo other information can be tricky, and collectively governing shared data structures can be equally so. So far, everything's still an experiment.
It is in this context that DTCC forwards its considerations.
There is much potential, DTCC writes:
"DLT is a powerful platform that may one day modernize corporate and enterprise operations and provide the benefits of transactional security and privacy, as well as verifiable and auditable integrity. It has significant potential to simplify our complex world of opaque siloes of information, including the ability to encode policies, rules, and business logic within the software and mathematical rules of the platform."
Bitcoin was made by "forever-young" rebels and Ethereum was 'invented' by a teenager fond of rainbow and UFO t-shirts (Vitalik Buterin).
DTCC acknowledges the kickstart DLT got from techno-anarchists, and touches on current growing pains:
"Early believers in DLT saw it as way to conduct transactions without banks or financial institutions, but the need for sound, controlled markets has overwhelmed that initial view."
Early crypto boosters, including Buterin's father, have forwarded visions of the complete automation of socially treacherous affairs- from litigation to criminal trials.
Realistically, however, "enterprise DLT" requires a large degree of human involvement.
"lt has become clear that the long-term potential hinges on effective governance to guide the growth of DLT, to meet the highest requirements of the regulated industries," the DTCC writes.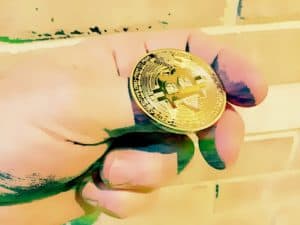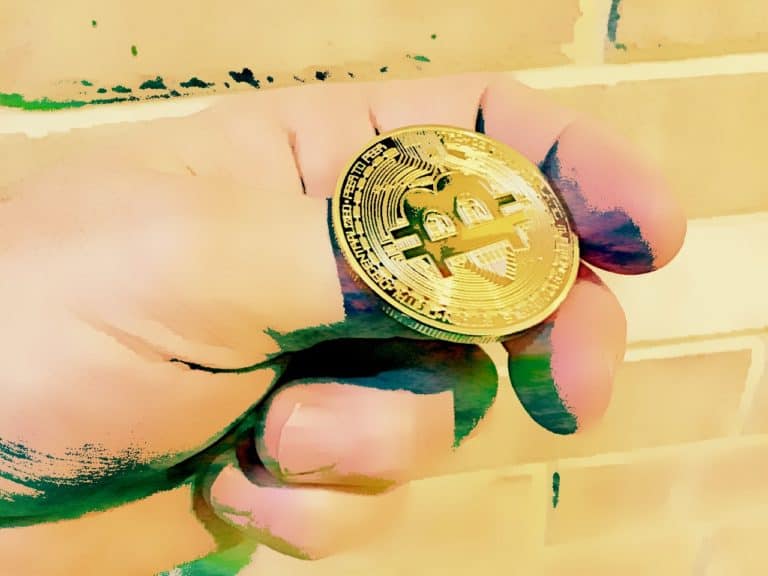 Bitcoin took 'trust' in human governments and handed it to math, but in practice, this is a grossly non-Green proposition (ie. "cryptomining").
As well, many say "public, global blockchains," only function, currently, to handle simple value sends and receives.
The good news is that enterprise blockchains shared by only partly adversarial members do not need "mining," and networks are small enough to be able to hold administrators to account:
"DLT is a multi-party workflow platform that validates and stores transactions using a consistent, shared data model and contract language. However, this can only work if strong, accountable and transparent governance is in place to implement and manage the rules, practices and processes for any community of competitive parties."
Bitcoin attempted to kill absolute state control over global movements of value, but DLT restores 'God':
"For any system, including a DLT network, the most fundamental governance requirement is that there is an accountable party to address unforeseen problems. Examples include code defects, unforeseen behaviors from participants, unintended behaviors from smart contracts and unexpected real-world events. While the most ambitious future promise of the technology suggests that governance can be pre-programmed into the ledger code, a realistic view of the current state of technology suggests that neither technology maturity, nor programmatic quality have reached that capability (arguably no technology has ever reached that state)."
And even 'God' has a god:
"The financial industry is accountable to its' clients and regulators globally…to encode business logic and regulatory requirements directly into trade contracts and to offer visibility to the regulators through their own 'distributed ledger node' to enable them to have immediate and real-time access to the state of ledger transactions that they oversee."
There is also the not-small matter of "smart contracts," which have been the subject of glitches all over the place.
Smart contracts remain appealing, writes the DTCC, and system administrators can help moderate smart contract issues:
"An important additional source of change, which is enabled by the DLT ecosystem, is the opportunity for individual parties to collaborate on new, smart contract code. Many DLT platforms support this through new, or updated, contract libraries. This DLT capability should be integrated into the change governance process for testing, malware scanning, prioritization and scheduled release management."