The Consumer Financial Protection Bureau (CFPB) has announced a new initiative, the American Consumer Financial Innovation Network (ACFIN). The network is being created in partnership with state regulators and is designed to "facilitate financial innovation."
The CFPB states that initial members of ACFIN are the Attorney's General of Alabama, Arizona, Georgia, Indiana, South Carolina, Tennessee and Utah. All state regulators have been invited to participate in ACFIN, according to the CFPB.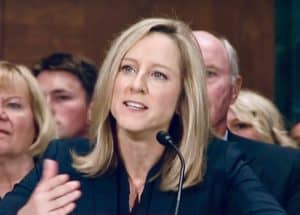 ACFIN is said to promote regulatory certainty for innovators. The CFPB says network also seeks to "keep pace with market innovations and help ensure they are free from fraud, discrimination, and deceptive practices."
"Federal and state coordination promotes consistency in the regulation of consumer financial products and services while facilitating consumer-beneficial innovation," said CFPB Director Kathleen L. Kraninger. "ACFIN will provide a platform for Federal and State regulators to coordinate with each other as they develop new rules of the road and apply existing ones. This coordination can provide greater regulatory certainty across jurisdictions and allow regulators to keep pace with market developments. I will continue to work to encourage other state regulators to join this important new initiative that will foster collaboration among Federal and State regulators."
The US financial regulatory ecosystem is one of the most convoluted and bureaucratic markets in the world. Not only must financial service providers adhere to federal rules, and a handful of regulatory agencies, but all 50 states. At times, state and federal regulators are at odds as to goals and objectives.
While there is a deep need to harmonize financial regulation, entrenched stakeholders and political realities make this goal almost unachievable. Fintech innovation has been hindered by the extremely fragmented regulatory environment while creating a protective moat for established financial firms thus reducing competition.
In a report published by the US Department of Treasury in mid-2018, officials recommended a unified licensing regime across the 50 states and stated:
"… if states are unable to achieve meaningful harmonization across their licensing and supervisory regimes within three years, Congress should act to encourage greater uniformity in rules governing lending and money transmission to be adopted, supervised, and enforced by state regulators."
The ACFIN Charter is embedded below.
---
cfpb_ACFIN-charter_2019-09

---
Sponsored Links by DQ Promote