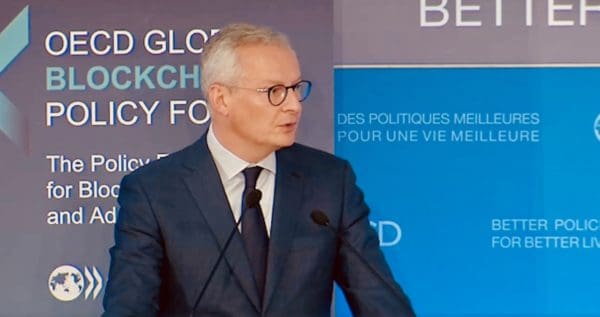 On September 12, the French Minister of Economy and Finance Bruno Le Maire did not mince words. Libra should not be allowed in Europe, he said. Later, on the same day, Bertrand Perez, the newly appointed managing director and COO of the Libra Association was asked to react to this public rejection. He appeared reasonably confident that the Libra could prove itself and change the Minister's mind.
The French Minister of Economy and Finance Bruno Le Maire: Libra should not be allowed in Europe
It's a No-No
At the OECD's Global Blockchain Policy, in the morning of September 12, Minister Bruno Le Maire started his speech by reiterating its strong belief in blockchain as a technology "of major importance for France, Europe, and the rest of the world." The French government is determined to support blockchain and cryptocurrency developments and lead regulation in this domain. He recalled that France was the first country to allow the recording of financial assets on the blockchain and to adopt a positive regulation of ICOs involving utility tokens.
He went on to say that the French government does not condone what he called "libertarian" claims that new technologies should enjoy regulatory and tax exemptions. New technologies must abide by the State's authority which protects the public interest, he said.
This led him to the topic of Libra which he firmly and unambiguously opposed.
According to Bruno Le Maire, Libra is a private currency which threatens to breach the financial sovereignty of Nation-States:
"Libra would be a global cryptocurrency held by a single company which has more than 2 billion users. The financial sovereignty of the National States is at stake. […] If a country has a weak currency, and there are many such countries, […] Libra will replace these currencies and call into question these nations' sovereign independence."
The Minister cited additional risks: risk of abuse of dominant position, [privacy] risk for consumers and businesses, and failure to comply with anti-money laundering and with regulations combatting the financing of terrorism.
Most importantly, in the Minister's eyes, Libra presents a systemic risk for the global financial system because of the size of Facebook and its 2+ billion users:
"Any failure in Libra's operations, in how its reserves are managed could wreak financial havoc."
He concluded with a clear rejection of Libra:
"In these conditions, we cannot allow the development of Libra on European soil."
He then conceded that the creation of Libra was born from inefficiencies in current financial systems and invited banks and regulators to accelerate their improvement. He then concluded:
"As human beings, we must control technology, and not let technology control us."
We're Not a Bunch of Crypto-anarchists
On the same day, in the evening, Bertrand Perez, who was appointed managing director and COO of the Libra Association in May this year, was invited to speak at the prelaunch of the next edition of the Paris Blockchain Week.
It was Bertrand Perez's first public appearance. Bertrand Perez comes to the Libra Association from PayPal and, before that, Zong – two payment-tech companies formerly led by David Markus, Libra's driving force and the CEO of Facebook's Libra wallet company, Calibra. In these companies, Bertrand Perez held senior executive positions in engineering and operations. He is based in Geneva where the Libra Association is headquartered.
Bertrand Perez's managing director position is an interim position. The statutes of the Libra Association, which are being finalized, stipulate that the association's managing director will be elected by its members.
When asked to react to the rejection of Libra uttered by Bruno Lemaire, Bertrand Perez was unfazed:
"Bruno Le Maire is playing his role as a regulator. […] We are confident in our technology and in our processes, in our capacity to deliver adequate reassurance. […] We are not a bunch of crypto-anarchists […] Our goal is not to launch Libra underhand but to make it a legal cryptocurrency."
In answer to the concern about national financial sovereignty, Bertrand Perez stressed that Libra is not intended to replace national fiat currencies but to complement them with a payment token.
The Libra Association intends to respect the regulations of the countries where it will operate. The project was made public way ahead of the official Libra launch planned for mid-2020 precisely in order to collaborate with authorities and achieve regulatory compliance in countries which will accept it. The association is in the process of getting a license as a payment services company from the Swiss regulator, FINMA.
If a country does not accept it, Libra will simply not serve customers in that country. In terms of privacy, Libra's blockchain will not hold any personal information. Personal information will be held at the level of the wallet providers, of which Facebook will be only one among many.
Concerning anti-money laundering (AML) and counteracting terrorism financing, Bertrand Perez claimed that Libra was proposing to integrate innovative AML and "financial intelligence" tools and was collaborating with the Financial Action Task Force (FATF) on these issues.
On the issue of systemic risk, Bertrand Perez argued that Libra was designed to be a means of payment. Consequently, the reserves of fiat currencies which back the Libra as a stable coin are not supposed to inflate into the trillions of dollars.
Nine Months!
This latest point was not refuting Bruno Le Maire's concerns too convincingly. If Libra is as stable, as cheap to transact, as widely accepted as means of payment, and as easy to hold and convert as it claims it will be, what could prevent customers from hoarding it?
But Libra still is a product in the making and Bertrand Perez should not be expected to have all the answers. Still, one cannot help but be baffled by the magnitude of the challenges he and his team in the association are supposed to solve within the 9 months remaining until the middle of 2020.
Libra, as a stable coin, is protected from volatility by its one-to-one backing by reserves held in five stable currencies, the US dollar, the euro, the yen, the British pound and, probably, the Singaporean dollar and low-risk government bonds.
The Libra Association must, therefore, besides all the issues raised above, set up an entire legit financial value chain of investment managers, custodian banks, market makers, exchanges, wallet providers … and to do so in a way compatible with Libra's goals of instant and cheap payments.
Fascinating!
French Minister of Economy Says No to #Libra. Libra Association's MD is unfazed #Blockchain
---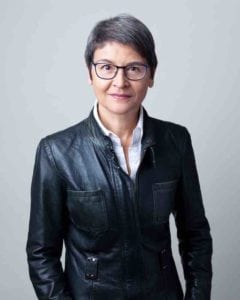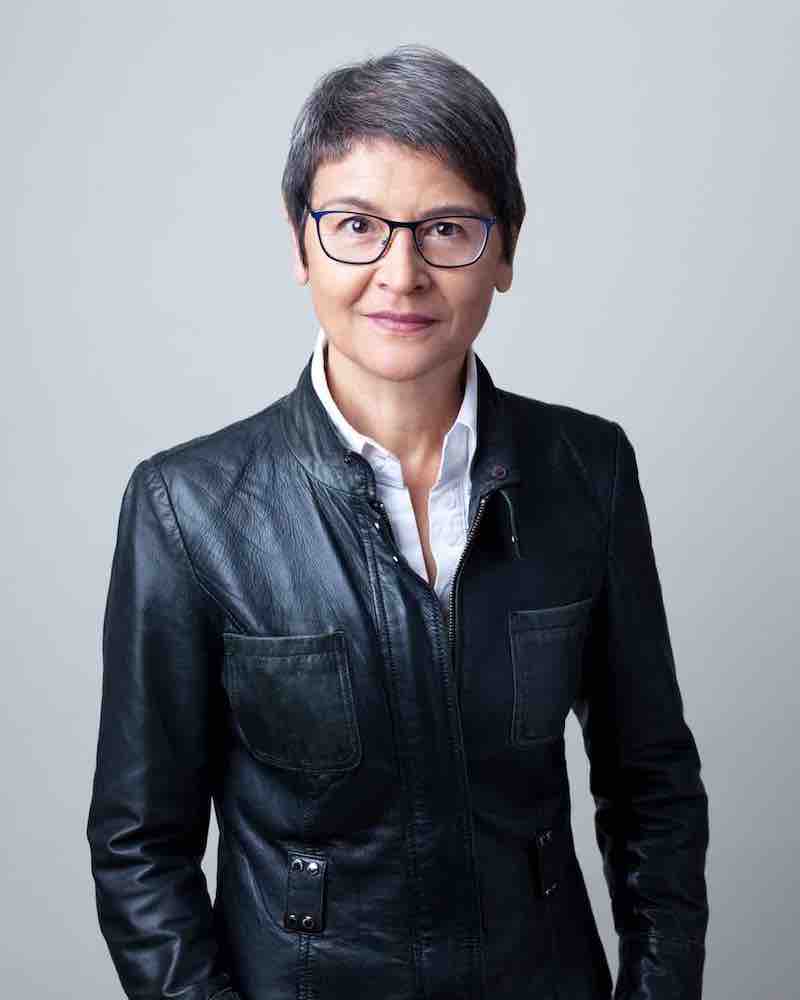 Therese Torris, PhD, is a Senior Contributing Editor to Crowdfund Insider. She is an entrepreneur and consultant in eFinance and eCommerce based in Paris. She has covered crowdfunding and P2P lending since the early days when Zopa was created in the United Kingdom. She was a director of research and consulting at Gartner Group Europe, Senior VP at Forrester Research and Content VP at Twenga. She publishes a French personal finance blog, Le Blog Finance Pratique.