The People's Bank of China Issues "China Rural Financial Services Report (2018)"
On September 19th, the People's Bank of China issued the "China Rural Financial Services Report (2018)" (hereinafter referred to as the "Report"). The report provides a detailed review of the development of China's rural finance over the past decade, involving loans, futures, insurance, etc. Despite the significant progress, the current contradiction between China's rural financial supply and demand still cannot be ignored. Therefore, the report calls for a series of reforms in rural financial services, including:
promoting market-oriented reforms;

strengthening supervision towards agriculture-related financial services;

accelerating financial product and service innovation;

establishing a rural credit system;

improving consumers' digital financial literacy and risk prevention capabilities. (Source: People's Bank of China

)
The People's Bank of China Issues China Rural Financial Services Report
China Life Plans to Build an Internet Life Insurance Company
Earlier this week, Chinese insurance magnate China Life released a new brand revitalization strategy. To catch up with the digital revolution of the insurance industry, China Life is planning to set up an internet-only life insurance company. According to China Life, this insurtech startup, led by China Life's vice president ZHAN Zhong, will be the first internet life insurance company in China. (Source: JRJ.com)
China Life Plans to Build an Internet Life Insurance Company #Insurtech
Alibaba and Tencent Do Not Cooperate with PBC on Credit Data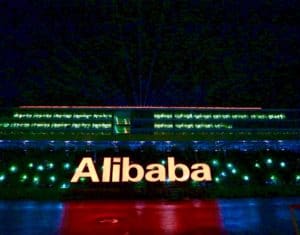 According to informed sources, Chinese fintech giants Tencent and Alibaba seemed to refuse to cooperate with government-backed credit agency Baihang. Tencent's Tencent Credit and Alibaba's Sesame Credit (as part of its Ant Financial Payments subsidiary) were required to stop their own credit pilots after the People's Bank of China withdrew their personal credit test qualifications in February 2018. One month later, the People's Bank of China launched a private credit reporting agency, namely Baihang (百行征信), to create a national credit reporting system covering the 460 million Chinese who are underserved with traditional financial services for the lack of formal credit history. Eight fintech companies, including Tencent Credit and Sesame Credit, each own 8% of Baihang, while the National Association of Internet Finance (NIFA) holds the remaining 36% of the equity. However, to date only three of the eight shareholders, but not Tencent or Alibaba, have started contributing data. As reported by FT.com, "the lack of co-operation highlights the struggle between the government and China's major tech companies over control of user data". (Source: FT)
Meili Auto Finance to Go Public in the US
Auto finance startup Meili Auto Finance is reported to seek a US initial public offering as early as this year, aiming to raise about $100 million. Headquartered in Shanghai, Meili Auto Finance has gradually established itself as a leading auto installment loan provider since 2014. Consumers could apply for installment loans, with a term of 1 to 3 years, for their new or second-handed cars. Besides, Meili Auto Finance also provide inventory financing services for auto dealers. So far, Meili Auto Finance has secured $200 million from investors like JD Finance, CreditEase and Wacai.com. The innovative auto finance service has attracted consumers, especially the Millenials, from 300 cities of more than30 provinces. (Source: ifeng)
Meili Auto Finance to Go Public in the US #Fintech
---
The above is a weekly synopsis of the biggest stories on Fintech in China provided by WeiyangX, part of Tsinghua University, in partnership with Crowdfund Insider.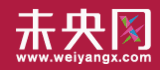 WeiyangX is the most influential website focusing on Fintech in China. The site covers the latest news, industry data analysis, business practices, and in-depth Fintech cases in Fintech. WeiyangX is incubated by Fintech Lab. Founded by Tsinghua University's People's Bank of China (PBC) School of Finance in 2012, the Fintech Lab is the first and leading research entity dedicated to leading best practices, promoting interdisciplinary innovation, and encouraging entrepreneurship in the field of fintech through scientific research and innovative project incubation.

Sponsored Links by DQ Promote