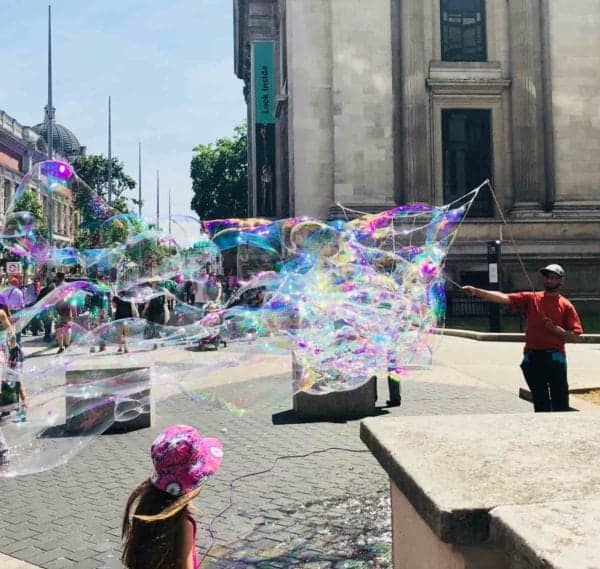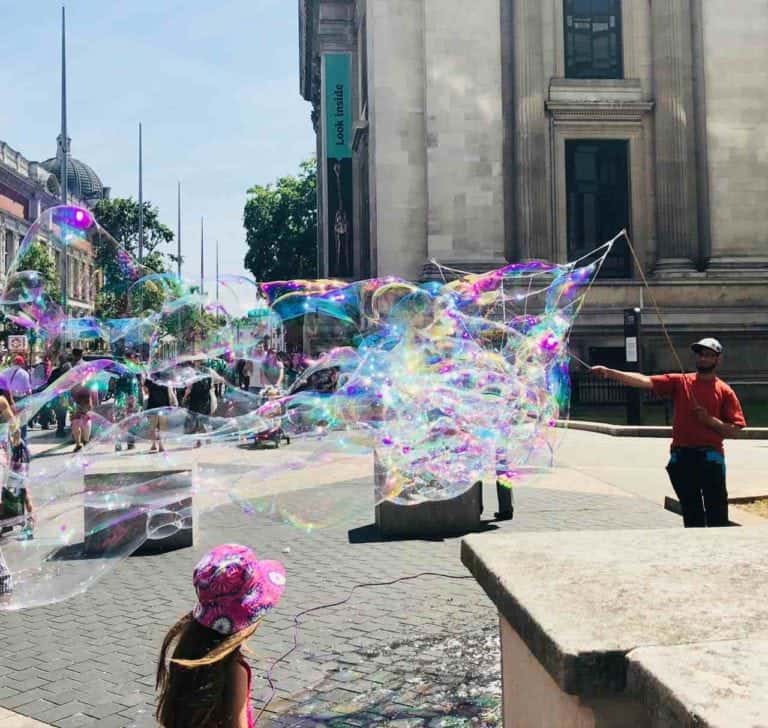 Lawyers at Roche Freedman LLP filed a class action suit on October 6th against Bitfinex, Tether, and associated parties and firms.
The suit alleges plaintiffs collectively suffered over $1.4 trillion USD in damages due to defendants alleged violation of Commodities Exchange and federal RICO statutes, as well as violation of other rules and standards.
According to the filing:
"From 2017 through 2018, Tether printed 2.8 billion USDT and used it to flood the Bitfinex exchange and purchase other cryptocurrencies. This artificially inflated demand for cryptocurrencies and caused prices to spike….As the cryptocurrency market reached a fever pitch, Tether's mass issuance of USDT created the largest bubble in human history." (emphasis added)
Bitfinex is a Hong Kong-based cryptocurrency trading platform established in 2012 and registered in the British Virgin Islands.
Tether (Limited) is an affiliated company that manages supplies of a synthetic form of USD called tethers.
Tethers are used to give add liquidity to crypto trading markets, liquidity otherwise staunched by crypto firms' chronic issues with maintaining banking relationships.
Many banks have closed accounts and fiat channels to and from crypto due to banks' espoused concerns about fund origins.
Tether has also been allegedly linked by Professor John Griffin and grad student Amin Shams to market manipulation in crypto.
Griffin frequently contributes to fraud investigations by government agencies.
Plaintiffs David Leibowitz, Benjamin Leibowitz, Jason Leibowitz, Aaron Leibowitz, and Pinchas Goldshtein were all cryptocurrency investors "during the relevant time period," the suit claims.
They are suing iFinex Inc., BFXNA Inc., BFXWW Inc., Tether Holdings Limited, Tether Operations Limited, Tether Limited, Tether International Limited, DigFinex Inc., (former Bitfinex Chief Strategy Officer) Philip Potter, (Current Bitfinex Chief Financial Officer) Giancarlo Devasini, (Bitfinex CEO/Co-Founder) Ludovicus Jan van der Velde, (Crypto Capital Chief) Reginald Fowler, Crypto Capital Corp., and Global Trade Solutions AG.
The suit accuses those parties of collectively pervading a, "sophisticated scheme that coopted a disruptive innovation — cryptocurrency — and used it to defraud investors, manipulate markets, and conceal illicit proceeds."
The suit further alleges:
"Part-fraud, part-pump-and-dump, and part-money laundering, the scheme was primarily accomplished through two enterprises — Bitfinex and Tether — that commingled their corporate identities and customer funds while concealing their extensive cooperation in a way that enabled them to manipulate the cryptocurrency market with unprecedented effectiveness."
The filing lists multiple "causes of action":
Counts I, II and III allege market manipulation and violation of the Commodities Exchange Act. "Together, Bitfinex and Tether manipulated a market that, by design, is supposed to be decentralized," the filing states.
Count IV alleges an Sherman Act antitrust violation alleging, "defendant Tether controls more than 80% of the market for stablecoins in the United States and the world." This gives Tether "monopoly power."
Count V alleges violation RICO statutes, American laws against organized crime.
Count VI alleges fraud against the defendants.
Count VII alleges violation of NY trade practices law.
Count VIII seeks injunctive relief.
The suit includes numerous visual exhibits, including one that appears to  show that Devasini and Potter controlled Tether, despite claiming they were only advisors.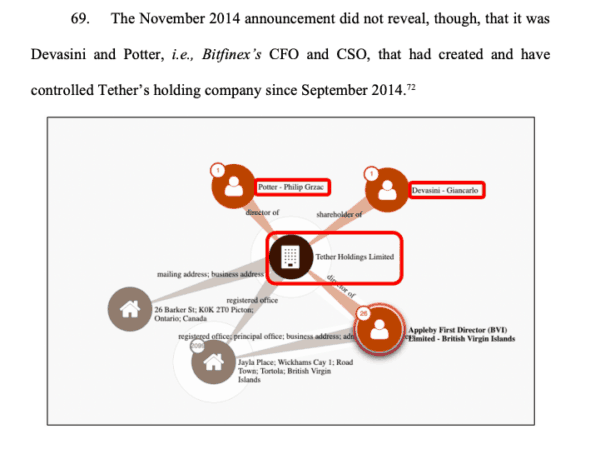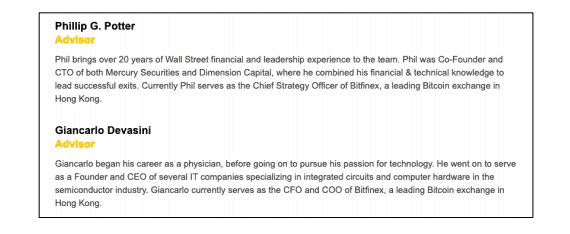 This chart claims to show the flow of tethers out of Tether Limited, to Bitfinex and then on to other exchanges:
These charts from the filing portray market manipulation of 2017-2019 crypto markets using tethers.
Griffin and Shams' claim that tethers were strategically issued to prop up the price of bitcoins at key moments and give the general public the impression that it was a good investment. The parabolic bull market of late 2017 ensued, they say, after a number of tether issuances.
The chart below seems to corroborate that claim.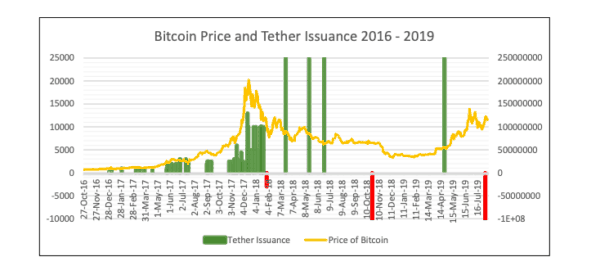 This final chart suggests USDT was important for propping up the price of bitcoins even in 2019.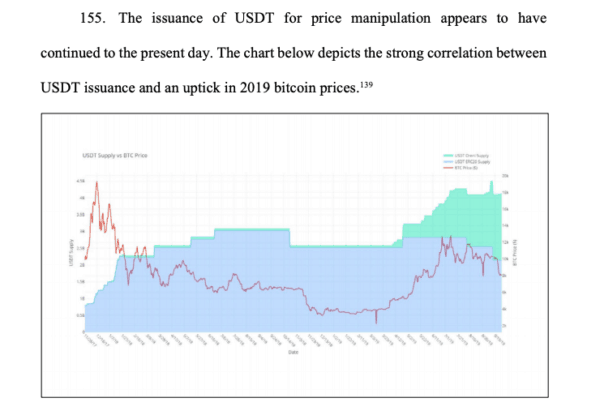 Bitfinex did not respond to a request for comment but did release a blog post October 5th stating that the exchange "anticipates (a) meritless and mercenary lawsuit based on (a) bogus study."

Sponsored Links by DQ Promote