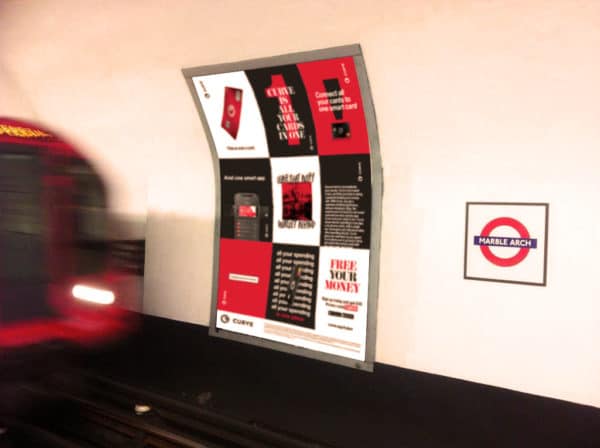 Curve, a popular Fintech app that enables a single card to manage all of your credit cards, has updated its brand.
"Our old brand simply wasn't cutting it. It was too bland for our colourful product. We're too bold for the swamp of boring banker blues and putrid personal finance pastels," the company stated in an email. Curve decided to upgrade from corporate blue to rocket red.
Amabel Polglase, Head of Brand and Comms at Curve, commented on the updated design:

"Curve's new brand identity is all about differentiation. Cutting through the clutter and standing out from the crowd. It has been designed to communicate a bold, confident and passionate mission, vision and value to customers. It reflects who we are as a company and our view on the world."

"Curve is moving banking to the cloud and has started a revolution in a market that holds some of the oldest and most powerful institutions in the world. That's why we chose red as our core brand colour. Red is energetic, bold and full of life, like our brand. It's much bolder and daring than the boring pastel colours of the well-known challenger banks."
Curve recently completed a highly successful crowdfunding campaign on Crowdcube where the company raised £5.5 million in less than a day.
While the new shiny is cool, it will be more interesting as to what Curve does with all the money the company recently raised and which step is next in creating an "over the top" banking platform.