Christopher Gerold, President of the North American Securities Administrators Association (NASAA), recently spoke at NASAA's 2019 Fintech & Cybersecurity Symposium. Gerold is also the Chief of the New Jersey Bureau of Securities.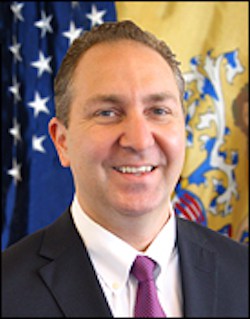 Gerold had this to say about Fintech:
"Advances in financial technology [Fintech] and cybersecurity continue to be top priorities for NASAA and its members – the state, provincial and territorial securities regulators in the United States, Canada and Mexico.

Technology touches almost every aspect of our daily life, including how we use financial services. Fintech encompasses a wide range of tools designed to provide consumers and investors with greater convenience – think of mobile banking apps or increasingly popular Robo-adviser services designed to help with automating investing activities – as well as innovations like blockchain and cryptocurrencies."
While acknowledging the benefits of Fintech, Gerold noted there remains much risk due to the complexity and sophistication of Fintech services, and, perhaps, "their unpredictability."
Cybersecurity is a pressing issue in the eyes of NASAA as "Cyberattacks show no sign of letting up." We all must remain vigilant.
Gerold stated:
"With a strong and united effort from regulators and industry, we can make a real difference in providing a regulatory framework that enables new technologies flourish while providing investors with the protections they deserve."
NASAA members have been aggressively pursuing acts of fraud in the cryptocurrency sector with its operation "cryptosweep." Other areas of Fintech have received less scrutiny, although, NASAA has cautioned against online capital formation, or crowdfunding, in the past.

NASAA represents all state securities regulators as well as provincial regulators in Canada and regulators in Mexico.

Sponsored Links by DQ Promote