People's Bank of China and the State Administration for Market Regulation Jointly Incorporate Fintech Products into the National Certification System
To implement the policy of "pushing for the establishment of a management system based on government supervision and led by standards where corporate responsibilities are fulfilled" raised at the executive meeting of the State Council on August 28th, 2019, the People's Bank of China (PBC) and the State Administration for Market Regulation (SAMR) jointly released an announcement to incorporate fintech products into the unified national certification system. By doing so, they seek to put standards in place to continuously strengthen the safety and quality management of fintech, guard against the transmission of risks caused by quality deficiencies of fintech products to the financial sector, and better enable fintech to be innovative while promoting good governance and comprehensive management. (Source: PBC)
People's Bank of China and the State Administration for Market Regulation Jointly Incorporate #Fintech Products into the National Certification System Click to Tweet
China's Video Portals Start to Offer Online Installment Loans
From this month, Chinese consumers are offered a new channel to borrow money.
Mango TV, a leading Chinese video portal, were reported to provide online installment loans. By clicking on "My Wallet" on the APP, users will be offered the access to an online market called "分期商城" (Fenqi Market) where all products and services could be purchased by installment. The market features products that appear in Mango TV's variety shows and dramas, like skin card products, furniture or electronics. (Source: Xinliu)
China's Video Portals Start to Offer Online Installment Loans #Fintech
WeBank and Shenzhen University Jointly Establish China's First Fintech Institute
On October 31st, WeBank, the internet bank backed by Tencent, and Shenzhen University jointly established the first fintech institute in China. In the future, the joint-institute will offer courses and trainings to explore various fintech technologies, including big data, blockchain, insurtech, regtech, etc. Leveraging on both parties' advantages, the institute is planning to establish itself as a platform for global fintech communication, industrial innovation and talent cultivation, making contribution to the development of the Guangdong-Hong Kong-Macao Greater Bay Area. (Source: Economic Daily)
WeBank and Shenzhen University Jointly Establish China's First #Fintech Institute
China UMS Invests in BC Card's Subsidiary Smartro
On October 30th, BC Card from South Korea announced that it had received its first foreign investment. China UMS became the investor in Smartro, a subsidiary of BC Card, by acquiring 20 percent ​​of BC Card's stake in the company, including old Smarto shares held by BC Card and newly issued shares.
As a subsidiary of China UnionPay, China UMS focused on big data services, marketing and value-added services for payment innovation. BC Card is planning to introduce better payment services (e.g. QR codes) to customers in South Korea through its cooperation with China UMS. (Source: Aju Business Daily)
---
The above is a weekly synopsis of the biggest stories on Fintech in China provided by WeiyangX, part of Tsinghua University, in partnership with Crowdfund Insider.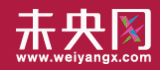 WeiyangX is the most influential website focusing on Fintech in China. The site covers the latest news, industry data analysis, business practices, and in-depth Fintech cases in Fintech. WeiyangX is incubated by Fintech Lab. Founded by Tsinghua University's People's Bank of China (PBC) School of Finance in 2012, the Fintech Lab is the first and leading research entity dedicated to leading best practices, promoting interdisciplinary innovation, and encouraging entrepreneurship in the field of fintech through scientific research and innovative project incubation.

Sponsored Links by DQ Promote