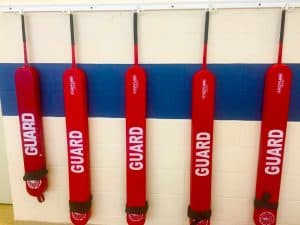 California-based blockchain analytics firm CipherTrace recently began supporting crypto exchange Binance's native digital token, BNB, and its public blockchain platform, Binance Chain.
As explained in the release, "Binance Chain is the underlying blockchain layer for Binance's (decentralized/non-custodial exchange) DEX. Now, with support from CipherTrace, Binance Chain will provide institutional-grade anti-money laundering (AML) controls and transparency."
CipherTrace CEO Dave Jevans stated:
"As the blockchain ecosystem continues to mature, investors and regulators across the globe demand better transparency, security and compliance. Binance continues to prove it is serious about protecting its investors and is taking the necessary measures needed to grow and diversify its audience."
CipherTrace's solutions will help application developers, investors and regulatory authorities to carefully examine transactions taking place on the Binance Chain blockchain. They'll be able to locate potentially "high-risk" crypto addresses and place controls to ensure the protection of decentralized applications (dApps), digital currency exchanges or other types of crypto-related apps. 
CipherTrace will be tasked with improving Binance Chain's existing AML checks and controls and it will also help the exchange attract more developers who're interested in creating compliant and secure mainstream software solutions.
Samuel Lim, Binance's CCO, noted:
"This is a major win for the community-driven Binance Chain; our users can soon expect more digital token/asset support across our fast-growing ecosystem and lines of businesses. While we constantly strengthen our compliance and security controls to align with global regulatory standards, we stay true to our roots of being user-centric." 
Lim added:
"This partnership with CipherTrace would ultimately encourage greater community involvement, developer participation and public interest in Binance Chain and pave the way for larger mainstream adoption." 
Binance Chain currently functions as the base layer for Binance's DEX. Developers have also implemented additional features that will be added to Binance Chain, including interchain and cross-chain functionality, which may promote the development of more open-source initiatives.

CipherTrace currently supports the tracking of 700 different crypto assets, which include Ether (ETH), Tether (USDT) and Bitcoin Cash (BCH).

Sponsored Links by DQ Promote