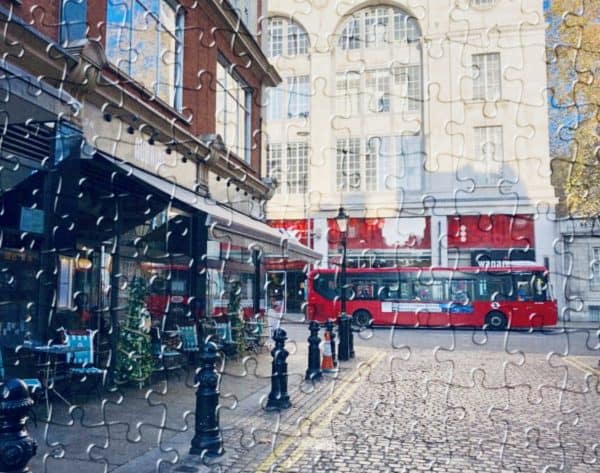 IMMO Investment Technologies recently announced that it had completed a €72 million (appr. $79.3 million) funding round, with €11.5 million (appr. $12.6 million) in equity from Talis Capital, HV Holtzbrinck Ventures, Tom Stafford & Rahul Mehta of DST Global, and Mato Peric.
IMMO Investment is in the process of completing a second funding round, which will be closed with several value-add investors. An additional €60 million (appr. $66.1 million) in funding was acquired from various real estate investors for deployment via the firm's residential platform.
Established in 2017, IMMO Investment's online platform can be used to source, appraise and purchase real estate properties on behalf of the company's institutional clients. After the properties have been acquired, they're upgraded and transformed into furnished "living as a service" homes, which are marketed to individuals and organizations looking for long-term rental contracts.
IMMO's latest investment round is an important milestone for the UK-based company, which has reportedly sourced €35 million ($38.5 million) in real estate properties since its launch in September of last year. IMMO's vision is to become "Your housing partner for life."
Founded by Avinav Nigam, Hans-Christian Zappel, and Samantha Kempe, IMMO acquires residential properties from their owners on behalf of its investors. This helps people sell their properties without much effort while offering investors real estate exposure at scale.
IMMO says its residential properties have been fully renovated and furnished, which allows tenants to enjoy professionally-managed, long-term rental houses.
Hans-Christian Zappel founder and CEO at IMMO stated:
"Selling a property is the biggest and often most stressful transaction in our lives. It takes on average 19 viewings and many months to identify a buyer. About 40% of transactions still fall through at that point due to financing risk, changing circumstances and minds. When selling to IMMO, customers enjoy a chain-free, professional experience that is fast, reliable, transparent and convenient. We offer attractive prices without charging fees and enable homesellers to plan their lives around this important transaction."
He added:
"For our tenants we strive to provide the best rental product and experience in the market. IMMO homes are always modernised to a high standard, beautifully designed and furnished. We want our tenants to have the comfort of knowing that they will feel at home in their IMMO apartment."
Vasile Foca, managing partner at Talis, noted:
"The IMMO team has impressed us with their vision and track record in building technology companies. IMMO is uniquely placed to revolutionise residential real estate by connecting consumer supply with institutional demand. They are solving major pain points for sellers and tenants, and poised to build a mega brand."
He added:
"IMMO's data-led ability to unearth and secure properties at scale in a streamlined way using technology has, for the first time, unlocked the opportunity for institutional capital to be deployed in this asset class. We are excited to join the IMMO team on this next chapter of growth."
IMMO assessed more than 6,000 property leads (worth around €2.2 billion) using its machine learning tools, which help reduce the time required to complete the underwriting process from several days to minutes. The company's inspection team gathers 281 different data-points on all properties.
The firm's Intelligence aggregates this property level data with environmental data-points including crime statistics, traffic nodes, and school/restaurant/Airbnb ratings, in order to provide the seller an offer price. The speed and accuracy of the system helps IMMO in purchasing properties at scale from various sellers.
Avinav Nigam, co-founder and CCO at IMMO remarked:
"Fundamentally, IMMO's Consumer-To-Business (C2B) model is backed by the more resilient rental market as investors' willingness to pay is based on the asset's ability to earn a rental return, effectively making our model 'weatherproof'."
He added:
"The traditional iBuyer Consumer-to-Consumer (C2C) model relies on liquidity in the sales market, that dries up during economic uncertainty. Furthermore, IMMO operates a "balance-sheet light" model – we do not buy properties on our books, and hence don't take capital risk. By comparison, traditional iBuyers have full capital risk exposure."
Sponsored Links by DQ Promote