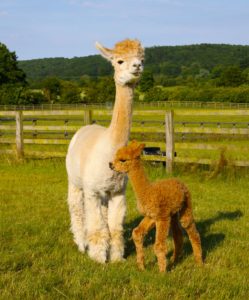 Alpaca, a Y Combinator Alumni that is a "developer-first API stockbroker," reports that it has surpassed $1 billion in transactions after one year of operation. Meanwhile, Alpaca says it has raised $6 million in new funding.
Alpaca says that over 11 million active traders worldwide are using their service via TradingView the "world's largest social trading platform and community of active retail investors."
Alpaca is FINRA registered broker-dealer that aims to make commission-free trading widely available through various types of applications globally. Unlike existing broker-dealers seeking to drive consumers to web and mobile destinations of their own, Alpaca is focused on offering developers the opportunity to easily integrate trading within their own applications.
"This partnership with TradingView is the textbook example of how we want to grow this company," explains Yoshi Yokokawa, CEO and Co-founder of Alpaca. "Our developer-friendly trading APIs are an easy solution for our partners to quickly bring commission-free trading to their online communities."
Pierce Crosby, General Manager of Americas of TradingView, says they are very happy with the launch of Alpaca on TradingView:
"You can now trade US equities and ETFs through ​Alpaca​, commission-free," says Crosby. "Further democratizing access to investing is something we're super passionate about at TradingView, so we're excited about the rollout of commission-free stock trading on the platform."
TradingView is designed to provide a "Bloomberg-like" experience to non-professional traders. Headquartered in London, TradingView has offices in New York, and regional representatives in over 25 countries. TradingView's network covers more than 70 markets globally.

Sponsored Links by DQ Promote