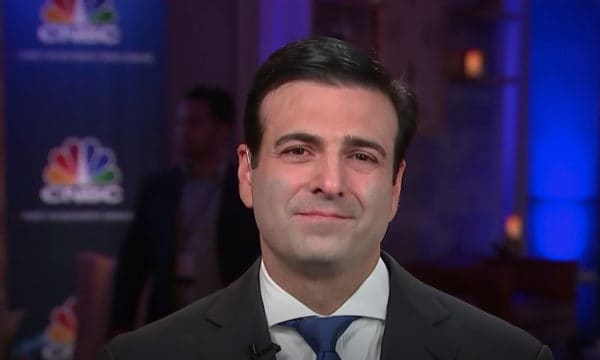 Commodity Futures Trading Commission (CFTC) Chairman Heath Tarbert has been making the rounds on various media to advocate on behalf of digital assets, Fintech, and the need for the US to remain competitive in a global Fintech market.
Tarbert visited with CNBC this week, as well as publishing an Op-Ed regarding the need to pursue principles-based regulation as opposed to hard-line rules that can crush Fintech innovation before it even gets off the ground.
Tarbert told Andrew Ross Sorkin on CNBC, "I want the United States to lead particularly in the blockchain technology that underlies digital assets." Tarbert assured the audience that he remains vigilant in the need to guard against any illicit activities pertaining to crypto but nefarious activities are different from beneficial technological change.
"We want to make sure we create a market that has integrity and where we are able to regulate [digital assets]," stated Tarbert.
Tarbert shared his opinion on Facebook's attempt to create a global non-sovereign currency, Libra.
A Digital Asset Bull
In comparing Libra to Bitcoin, Tarbert said the two digital assets are fundamentally two different products:
"We are able to classify Bitcoin as a commodity and not as a security," said Tarbert. "Whereas Libra is developing and there are a bunch of unanswered questions and also the way that it is structured linking it directly to a set of national currencies … a very different product."
In the future, Tarbert said he can see Blockchain technology facility many other types of transactions, not just securities or commodities.

Asked to rank the US's position in the world regarding blockchain and digital asset development, Tarbert said:

"I don't think we are at the top of the list. We may not be at the bottom … I think the Libra Association is a good example of this. They could have chosen any place in the world to set up. They chose Switzerland. My understanding is the second choice was Singapore. I don't know where the United States was but it clearly wasn't first on the list."

You can watch the video below.

Sponsored Links by DQ Promote