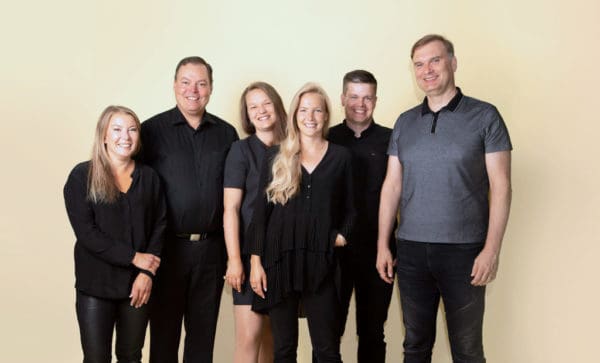 Enfuce, one of the largest Fintech firms in Finland, has raised €10 million (appr. $11 million) via an investment round led by Maki.vc. The round included venture debt from Nordea, LähiTapiola, and Finnvera.
Enfuce is one of fastest-growing Fintechs in the Nordic region. The company says it will be using the capital raised to expand its operations globally and scale its new sustainability service, called My Carbon Action.
Established in 2016 by Denise Johansson (CEO and co-founder) and Monika Liikamaa (co-founder), Espoo-headquartered Enfuce provides payment and open banking services to traditional banks, Fintech firms, financial services providers, and various merchants.
Enfuce CEO Denise Johansson stated:
"This has been a groundbreaking year for Enfuce, as we've launched many significant partnerships and two completely new product categories: open banking platform and sustainability services. We are thankful for the support we have received from Nordea and LähiTapiola and with Maki's strong valuable expertise in B2B software and scaling we believe we have all needed tools for global expansion."
Enfuce reportedly has 8 million end-users. The platform's developers are working cooperatively with established service providers, including MasterCard, Visa, Amazon Web Services and D-mat. The Enfuce team is also working with Danish Fintech Pleo.
Enfuce's most recent project, My Carbon Action, is described as a "pioneering service" for financial institutions and merchants that can assist customers in keeping track of their actual carbon footprint for every purchase they make.
Ilkka Kivimäki, founding partner at Maki.vc, remarked:
"We have been closely following the fintech space and keeping an eye out for promising upstarts for quite some time. Enfuce and their team of financial industry heavy lifters convinced us with their future-proof approach that can serve a wide range of businesses in the payments industry, and a platform that can be scaled globally."
Sponsored