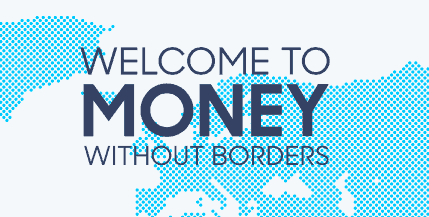 Transferwise, a leading cross-border money transfer service, has recently revealed that it has integrated its payments system with the Facebook Messenger. The integration will allow users to perform foreign exchange transactions over the widely-used chat service. While not a huge announcement it is more indicative of the sign of the times. Consumers want to be able to access Fintech services anywhere or wherever it is convenient.
London-headquartered Transferwise's new technology is a bot – essentially a piece of automation software that can understand natural languages (languages that humans speak like English or Spanish) within the Messenger app. The bot can be used at no additional cost and does not affect the rates or prices being offered. The bot talks to users and explains how to set up a cross-border funds transfer using Transferwise.
The bot lets users set up alerts in order to notify them whenever a certain foreign exchange rate has reached a certain level they've specified.
The service, via Facebook Messenger, is currently available for processing payments to and from the US, Canada, Australia, the UK and Europe. Transferwise noted that it plans to expand the service to all 50 countries, and it aims to add 600 currency exchange pairings that Transferwise currently supports.
After introducing a bot on Facebook, Transferwise has joined several other foreign exchange and payment firms that are experimenting with sending funds via messaging apps, which many believe will ultimately replace standalone mobile apps as the most widely-used e-commerce platform.
Azimo, a foreign exchange transfer firm that competes with Transferwise, revealed an integration with Facebook Messenger in August 2019. PayPal Holdings, Stripe, Visa, Mastercard and American Express have their own payment bots that are integrated with Facebook Messenger. China-based Alipay also has its own payment bot that works with Facebook's chat service.
Aurelie L'Hostis, a digital banking strategy analyst at Forrester Research, noted that financial institutions and payments firms must be careful about adopting the technology too soon or prematurely.
L'Hostis explained:
"If you are buying a pizza and don't get exactly what you ordered or the chat bot didn't understand the request, that's not such a big deal. But the stakes are too high in financial services if the bot doesn't understand the transaction well."
WeChat, a widely-used Chinese messaging app owned by tech giant Tencent, was among the first to offer funds transfer services via chat programs.
L'Hostis added:
"Facebook is very clearly trying to replicate what Tencent is doing in Asia to make Messenger a platform where customers can do everything."
She further noted that western financial institutions have been cautious about allowing clients to perform transactions via external apps including Messenger due to concerns related to user privacy and data protection.

Expect Transferwise to add more, similar services to expand the reach of their services regardless of the platform. Technology is at its best when it is ubiquitous but not obtrusive. This is the ultimate goal of many Fintechs.

Sponsored Links by DQ Promote