Winners of 2019 Global Fintech Venture Competition Announced
On December 15th, the award ceremony of 2019 Global Fintech Venture Competition (hereinafter referred to as the "Competition") was held at Tsinghua University. With the guidance of Tsinghua IFR and support from Haidian District People's Government of Beijing Municipality, the Competition was held by WeiyangX.com and co-organized with 100 PARTNER. 50 participating entities stood out from the regional finals held in Beijing, Shanghai, Shenzhen, and Chengdu. There were both startups and growth companies in the finalists, covering a range of fintech business including financial information services, Regtech, Banktech, securities technology, Insurtech, asset management technology, corporate wealth technology, consumer financing, etc.
The panel of judges for the Competition is composed of 80 experts and representatives from authoritative fintech academic institutions, large financial institutions, leading venture capitals and regulatory agencies. Through primary and final review, the panel selected the winners based on a set of judging criteria including creativity (30%), growth potential (30%), team capability (20%) and investment intent (20%). Here are the winners of this year's Global Fintech Venture Competition: (Source: WeiyangX)
Top 10:
ABC Technology

ICE Kredit
Cheche Technology
DATA GRAND
AHI Fintech
Gago Group
FX Federation
Fintell
234ye.com
ZechFin
Rise Award of Overseas Division: Carta
Best Innovation Award:
Promising Practices Award:
Inclusive Cloud

moguyun.com
Best Team Award:
Investor's Choice Award:
China: Winners of 2019 Global #Fintech Venture Competition Announced
Former CSRC Officer Reported to Head New Technology Regulation Division
China Securities Regulatory Commission (CSRC), as reported by Caijing Magazine, is building a new technology regulation division. Technology regulation has long been an important task of CSRC, and included in the Measures of Deepening Capital Market Reform issued in 2019. In the future, the new division will share the regulatory responsibility with CSRC IT Service Center.
YAO Qian, general manager of China Securities Depository and Clearing Corporation Limited (CSDC)is said to head the new division. Yao has been working in the CSRC from 1997 to 2010. He then served in the PBC Credit Information System Bureau, PBC Technology Department and PBC Digital Currency Research Institute before heading CSDC. (Source: Caijing.com)
National Fintech Assessment Center established in Shenzhen
On December 11st, the National Fintech Assessment Center was officially announced at the 2019 China Global Fintech Summit and established in Shenzhen. The center has been set up by Bank Card Test Center (BCTC) with support and guidance from People's Bank of China and the Shenzhen Municipal People's Government. The center is committed to Fintech application assessment, risk monitoring and the development of regulation technology. (Source: cnstock.com)
National #Fintech Assessment Center established in Shenzhen
Shanghai Joins the Rank of Fintech Sandboxes
On December 12nd, WANG Hua, deputy head of the Pudong New Area of Shanghai, revealed that Pudong would build a "test field" for Fintech innovations. In order to achieve that goal, the local government will set up a "Fintech Special Committee" and launch a Fintech sandbox, creating a business-friendly environment for fintech enterprises. To date, both Beijing and Shanghai have issued the plan of fintech sandbox. (Source: huoxing24.com)
Shanghai Joins the Rank of #Fintech Sandboxes
---
The above is a weekly synopsis of the biggest stories on Fintech in China provided by WeiyangX, part of Tsinghua University, in partnership with Crowdfund Insider.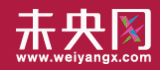 WeiyangX is the most influential website focusing on Fintech in China. The site covers the latest news, industry data analysis, business practices, and in-depth Fintech cases in Fintech. WeiyangX is incubated by Fintech Lab. Founded by Tsinghua University's People's Bank of China (PBC) School of Finance in 2012, the Fintech Lab is the first and leading research entity dedicated to leading best practices, promoting interdisciplinary innovation, and encouraging entrepreneurship in the field of fintech through scientific research and innovative project incubation.

Sponsored Links by DQ Promote