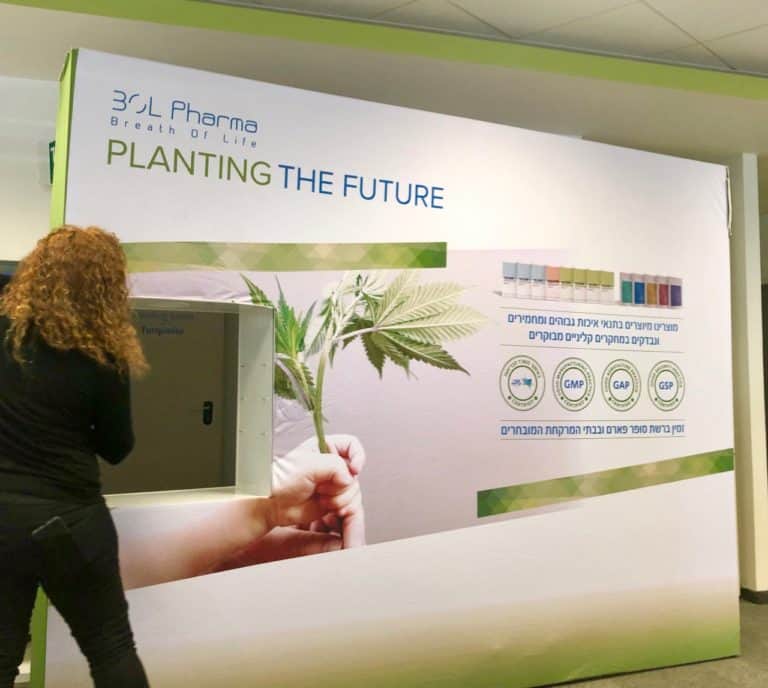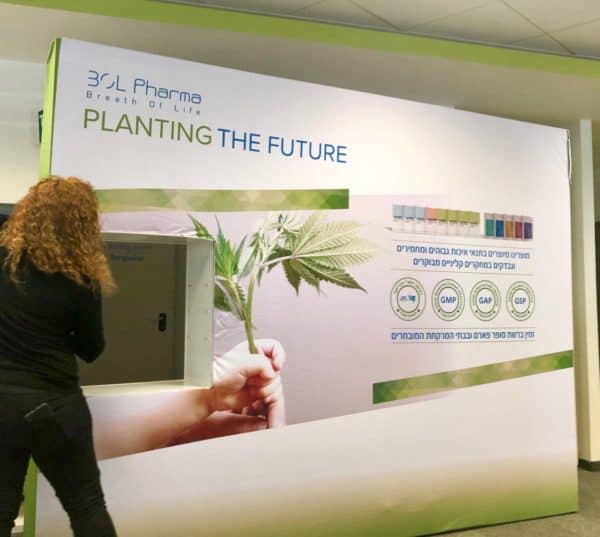 Leading global investment crowdfunding platform OurCrowd has received the tender to operate a medical cannabis incubator. OurCrowd is part of a consortium that won the tender including Perrigo, a non-prescription drug company, and BOL Pharma, a medical cannabis company in Israel and an OurCrowd portfolio company.
The tender was issued by the Israel Innovation Authority to operate "CanNegev," a medical cannabis incubator which will be located in Yeruham in the south of Israel. Perrigo currently employs more than 650 people in Yeruham.
According to the guidelines, the consortium will operate the incubator for five years, with an option for an extension for a further three years.
The Innovation Authority and the member companies of the consortium will invest tens of millions of shekels with estimates putting the total amount at NIS 150 million (~ USD $ 43 million), to be invested in the operation of the incubator and support of the startup companies. The plan calls for six startup companies with technology in the medical cannabis field to be admitted into the incubator annually, for a total of 30 companies over the first five years of operation of the facility.
OurCrowd CEO and founder Jon Medved said the government and the consortium intend to transform the town of Yeruham into the cutting edge of the global medical cannabis market. Medved said the medical cannabis market is expected to expand to $59 billion by 2025.
"We will find startups with breakthrough technologies, make seed and follow on investments and equip them with all the necessary tools for success in the international market," said Medved. "The member firms of the consortium have a wealth of knowledge and experience in the medical field and in medical cannabis, and this will be placed fully at the disposal of the innovators. It should be noted that Perrigo already operates a highly sophisticated manufacturing plant in Yeruham and its familiarity with the city and the region will also contribute to the success of the project."
Consortium partner Tamir Gedo, CEO of BoL Pharma said the news is a defining moment for the Ministry of Economy and the Innovation Authority in their recognition of the medical cannabis industry as a future growth engine for the Israeli economy. The Israel government has "wisely established the regulatory and research ecosystem that gives Israel's medical cannabis industry a competitive advantage."
The Mayor of Yeruham said, Tal Ohana, welcomed the positive news for his community.
"We dreamt and are now realizing the vision of turning Yeruham into a research, technology and production capital for medical cannabis."
OurCrowd is one of the largest crowdfunding platforms in the world with over $1.3 billion in commitments accepting investors (accredited) from 183  different countries around the world. OurCrowd has backed 200 portfolio companies as well as 18 venture funds listed on the platform.

Sponsored Links by DQ Promote