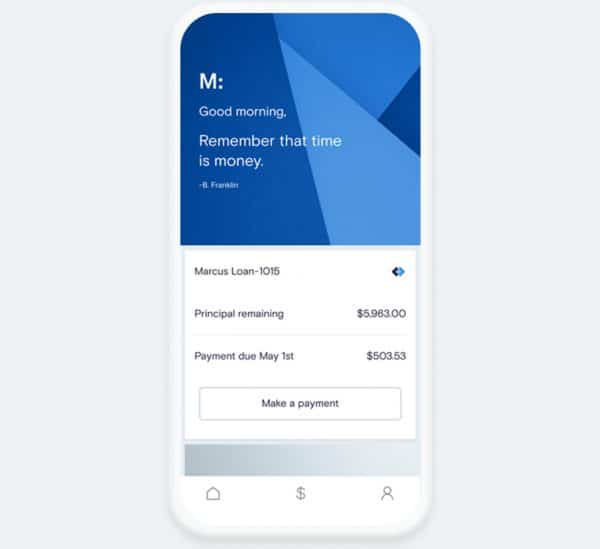 Digital-only bank Marcus, part of Goldman Sachs (NYSE:GS) was recently announced after a several year delay. The app is now available on the Apple App store with Google Play availability this spring.
Marcus is the first digital-only bank to have a federal charter in the US. This has given Marcus a bit of a head start in comparison to other, aspiring digital banks. But not having a robust App was a no-starter for some potential consumers.
Yesterday, during the Goldman Sachs earnings call, Goldman explained why there was such an extensive delay.
The bank said that when Marcus first launched there was little utility for an App as the first two services were lending and deposits. Now that has changed.
Goldman said they set a priority for a direction they were going to build. The idea was to take the best of tech, including Clarity Money, and generate more user engagement. Goldman wants their App to create an environment where customers use it all the time. Not just periodically. You can expect a growing number of services powered by the Marcus App.
Regarding deposit growth, Marcus now holds about $60 billion in deposits and an increase of about $5 billion during the quarter and 70% versus the prior year.
"We have seen considerable growth in the UK which has really pleased us," explained the company.
So will Marcus expand beyond the US and the UK?

Not in the near term, but Germany is a "name that has come up."

The UK facing bank has been built with flexibility in mind as to when Marcus is ready to stretch its legs and cross the Channel.

Shares in Goldman Sachs are trading near its 52 week high.

Sponsored Links by DQ Promote