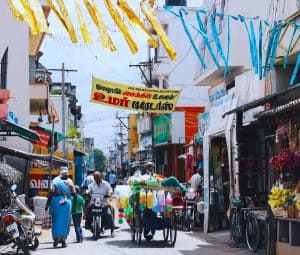 Neobank Niyo has partnered with National Payments Corporation of India (NPCI) in order to promote greater financial inclusion. Niyo will work with NPCI to provide modern financial services to more than five million blue-collar workers in India by 2022. 
Niyo offers an employee payroll solution, called Niyo Bharat, which provides a salary account for blue-collar workers. The payroll software makes it easier to manage workers' salary information.
NPCI will help workers use Rupay, a local payment network that works with ATMs, point of sales devices and digital commerce sites. The Niyo Bharat solution will assist local banks in providing payroll services to the underserved segments of society.
Kunal Kalawatia, head of marketing at NPCI, stated:
"It is a great opportunity for us to cater to blue-collar workers in association with Niyo Bharat. This strategic partnership will facilitate workers in this segment with a bank account and empowering them [with] digital banking [solutions] as well as financial security. It's our constant aim at NPCI to reach out to the vast unbanked population with technology innovation."
Vinay Bagri, co-founder at Niyo, revealed that Niyo Bharat has seen considerable growth and adoption since its launch and the company's tie-up with NPCI is the next step to enable financial inclusion for blue-collar workers. 
Bagri added:
"Our main objective is to provide digital salary management, impart education on essential labor laws and provide secure financial solution opportunities to blue-collar workers. This will not only foster financial inclusion but also inculcate a long-term saving habit among them."
Niyo Bharat users are able to quickly open zero-balance salary accounts at their work location.  Users can lock, unlock, or block their payment cards using the multilingual Niyo Bharat mobile app. 

The app has been customized to fit the needs and requirements of blue-collar workers. It comes with a voiceover feature to make it easy for employees to manage their payments. 

The app also comes with a cash advance option so that employees can get paid before they actually receive their salaries. This helps take care of any emergency expenses. Additionally, the app's users may invest in mutual funds and digital gold instruments beginning with amounts as low as INR 100 ($1.39). Niyo Bharat reportedly has more than 6,000 privately corporations directly connected and claims more than 150,000 users.

Sponsored Links by DQ Promote