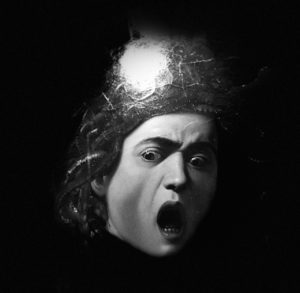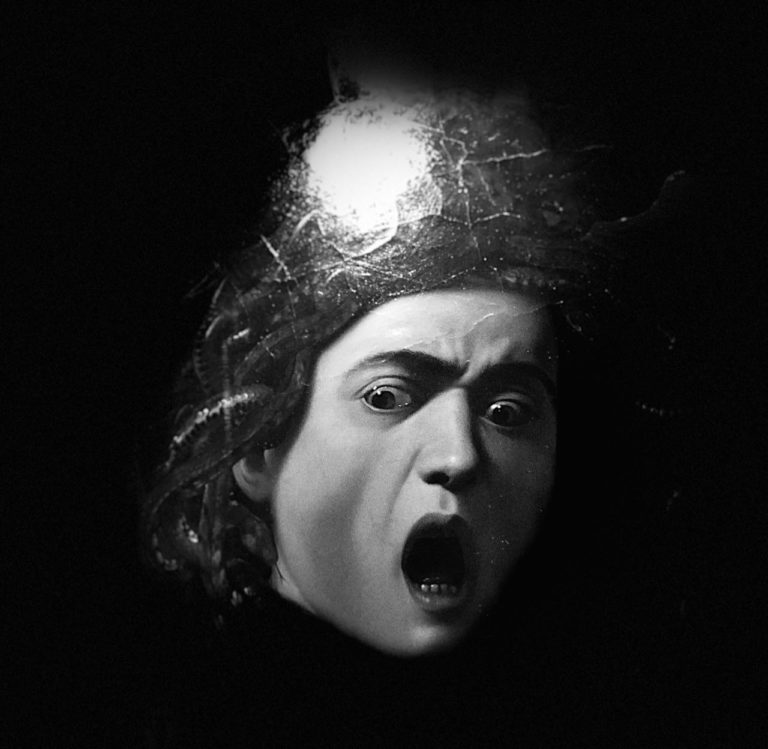 Traditional banking executives have expressed concerns about the increasing competition form Fintech firms or challenger banks.
The Promontory Interfinancial Network recently published a survey that revealed that 76% of 543 senior management professionals, working at traditional banks, noted that they fear new financial platforms being offered by Apple Pay, PayPal, Stripe, and Venmo a lot more than services being offered by other challengers.
Following payments, online lending and investment-advisory came in second place causing concern for the bankers.  According to the report, "threat-based on high- and mid-level fear responses was specialty lenders (47%), followed by online investment/advisory platforms (41%)."
In brief, traditional banks fear Fintechs and Big Tech as they attempt to survive in a digitalized financial services sector.
The survey was reportedly performed in January of this year, which is before the coronavirus outbreak became more serious as it has now spread to many countries across the globe, which has led to serious concerns about a sharp decline in economic activity.
Speaking to American Banker, Paul Weinstein, senior policy advisor at Promontory, stated:
"This is probably one of the areas where the financial technology sector has made some of the biggest inroads."
The impact of these new payment and money transfer platforms is evident, he acknowledged.
Weinstein added:
"These transactions increasingly replace ATMs, particularly for millennials and Gen Z." 
Approximately 8 million US consumers are now performing person-to-person transactions, and this figure is steadily increasing, Weinstein revealed.
He also pointed out that there's "a lot of nervousness, fear, and skittishness" among traditional financial service providers.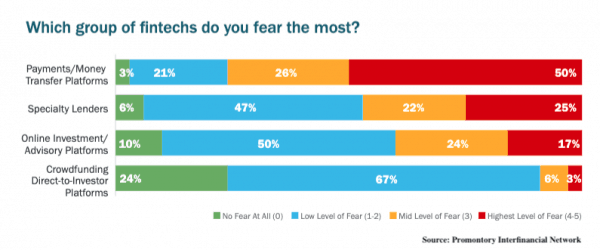 When compared with the financial asset allocations of the global banking industry, the survey respondents skewed slightly toward banking institutions with less than $1 billion in assets, Promontory noted when discussing its most recent quarterly market survey.
Payments-focused Fintech firms are not the only competition for traditional banks, the survey results confirmed.
Weinstein noted:
"Along with PayPal and Venmo, when bankers hear words like Amazon, Apple and Google, they get very nervous."
In another Promontory survey, published during Q1 2018, the firm revealed that 62% of banking professionals categorized Amazon as one of the top Fintech disruptors.
Giant Wallstreet investment bank Goldman Sachs is reportedly developing technologies that will allow it to issue loans to SMBs via Amazon's lending solutions. The service might go live this month.
Apple introduced its Apple card last year, through a partnership with Goldman Sachs. According to one estimate, there are around 32 million Apple card users. Meanwhile, Google is preparing to introduce a checking account with Citigroup and Stanford Federal Credit Union.
About 55% of banks reported that there had been moderate or significant increases in overall deposit competition, which is notably a 31-point decline from banker experiences during Q4 of 2018. During that period, around 86% of banks had reported this.
Around 40% of banking professionals are expecting no significant change to deposit competition during the next year.
This might seem a bit surprising because Fintechs such as Chime, Varo Money, Qapital, and MoneyLion have reportedly been increasing their total deposits.
Weinstein remarked:
"It's not that those other entities aren't in place, but I think the fact is banks tend to get more nervous about deposit competition when rates are going up,"
He added:
"If you look back a year ago, they were much more concerned about deposit competition and where it was going to go because of their belief that interest rates were going up and there was much more discussion about a possible recession. Now they're much more positive in their outlook."