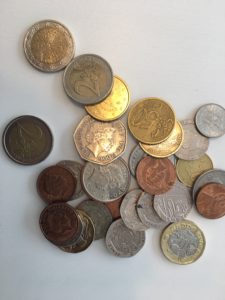 MoneyNetint, an international payment solutions provider, has partnered with AFEX, a large foreign exchange specialists.
According to a release distributed by Moneyint, the partnership will "enhance MoneyNetint's capabilities and allow it to offer a wider range of services to its corporate clients."
MoneyNetint reports that it processes and facilitates the transfer of billions of dollars each year for clients around the world. By incorporating the AFEX API, MoneyNetint clients will now have "frictionless access to AFEX's global payments infrastructure, offering real-time pricing and automating payment execution."
Yishay Trif, CEO of MoneyNetint, said the partnership was key to the company's continued growth.
"AFEX is excited to work with MoneyNetint," said Wayne Mitchell, Managing Director EMEA at AFEX. "As a top-tier commercial global payment and risk management solutions provider, we seek to create strategic partnerships with innovators like MoneyNetint. Our transactional, onboarding, and FX APIs will support MoneyNetint's growth and help them scale. We are pleased to combine our expertise with MoneyNetint in this exciting partnership."
Moneynetint is a Financial Conduct Authority (FCA) regulated company and is authorized under the Electronic Money Regulations.

Sponsored Links by DQ Promote