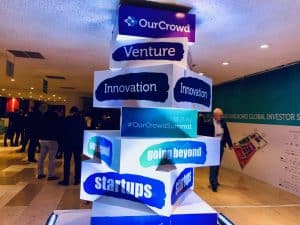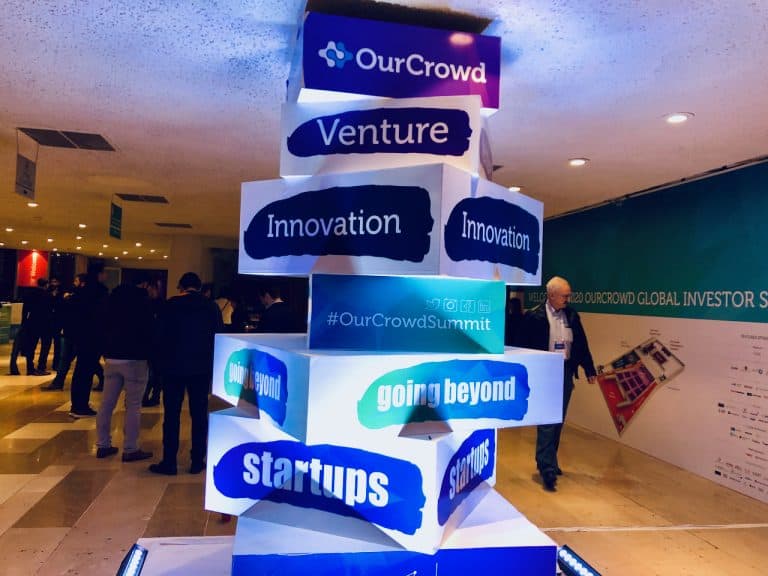 OurCrowd, the largest securities crowdfunding platform in the world, has distributed a note highlighting its portfolio companies that are redirecting their efforts to help mitigate the impact of the Coronavirus pandemic.
Reported earlier, Sight Diagnostics is providing its OLO blood analyzer to be utilized at Tel Hashomer Hospital – the largest hospital in Israel.
OurCrowd portfolio companies are said to be developing a range of relevant technologies including remote patient monitoring, new-generation disinfectants, and new treatments for microbial infections that help support the battle against COVID-19.
OurCrowd CEO Jon Medved commented:
"We are proud of the growing cohort of OurCrowd portfolio companies who are attacking the corona crisis head-on. Whether they are medical companies on the front lines of COVID 19 patient care, diagnostics, and prevention or companies enabling social distancing in education and the workplace, these entrepreneurial companies are working day and night to make an important contribution to the worldwide efforts to turn the tide in this titanic struggle. This is yet again demonstrable proof of Israel's outsize role in the world of technology and together with our mobilized worldwide network of investors, multinationals, and experts we hope to lead in pandemic defense and innovation for this outbreak and those yet to come."
Early-stage firms that are helping to mitigate COVID-19 include:
SaNOtize – Testing nasal spray and hand-sanitizer against coronavirus with Institute for Antiviral Research at Utah State University. Platform releases nitric oxide solution to kill bacteria and viruses to treat and prevent microbial infections, including by drug-resistant microbes, such as upper respiratory diseases.
Sweetch – Mobile health platform enabling medical teams to remotely monitor, follow, manage and optimize intervention in COVID-19 positive patients with chronic diseases.
TytoCare – Deployed in quarantine wards for COVID-19 patients at Israel's largest hospitals. Remote medical examination by physicians of quarantined patients allows lung, heart, temp and other examinations with no physical contact, protecting medical staff and patients.
MeMed – Blood tests that distinguish between bacterial and viral infections to help target correct treatment by decoding the body's own immune response through the measurement of host proteins.
Sight Diagnostics – Deployed in a quarantine lab for COVID-19 patients at Israel's largest hospital. Safe, complete blood count testing in sealed unit to support management of coronavirus patients while reducing risk of cross-infection.
MagniLearn – Distance learning during school suspension: Online personalized educational platform teaches English online using natural language processing and computer intelligence to dynamically tailor instruction to each student according to ability.
DreaMed Diabetes – Isolation assistance: Personalized, cloud-based diabetes management solution delivers optimal glycemic control to patients in their own homes without the need to attend a clinic.
Kemtai – Distance fitness during gym closure: Home workout platform delivers virtual personal trainer that can actually see you and provide realtime feedback. Uses advanced computer vision on standard laptops for enhanced exercise routines that track movement and progress and can be shared with friends online.
Intuition Robotics – Isolation assistance for vulnerable: ElliQ is a friendly, field-tested digital companion social robot for the elderly and other isolated people, proactively approaching them to reduce loneliness, promote wellness, teach new things, help with routines and generally take an interest in them throughout the day.
Freightos.com – Keeping global trade moving with an online freight platform helping importers and manufacturers of all sizes remotely maintain global imports/exports despite rapid supply chain shifts caused by Coronavirus.
Neura – Human behaviour platform enabling governments and health organisations to monitor and control the spread of COVID-19 by applying mobile-based detection of infection chains, applying quarantine control, improving population adherence to government guidelines, and increasing social distancing.
Codility – Remote business assistance: Developer hiring platform assesses programming engineers through online coding tests, and live interviews, using evidence-based platform to help predict real-life skills of candidates, at scale.
VocalZoom – 'Polaro' laser sensor technology enables spectral skin imaging to detect medical vital signs, enabling non-invasive, rapid screening of possible COVID-19 symptoms in hospitals for real-time detection and triage of symptomatic individuals, and at mass transit hubs including airports, train terminals.
CyberMDX  – Helps hospitals manage their critical medical devices by automatically identifying all devices within the hospital ecosystem, providing real-time data on device location, usage, and performance in order to help with inventory of critical devices and resource allocation between hospital departments.
Sponsored