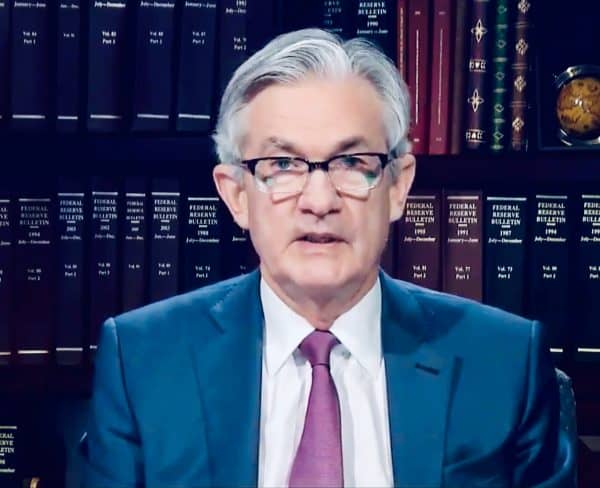 Federal Reserve Chairman Jerome Powell delivered a speech today following the announcement of historic actions being taken by the central bank to stem the collapse of the once strong US economy.
Earlier today, the Fed announced an unprecedented $2.3 trillion vehicle to backstop the economy by guaranteeing and supporting loans – mostly for SMEs.
In the speech, Powell shared his optimism that once the country gets beyond the pandemic, an economic rebound can be robust. Powell committed to keeping historically low-interest rates at this level until "we are confident that the economy has weathered the storm and is on track to achieve our maximum-employment and price-stability goals."
Powell said rising inflation is not currently a concern for the Fed. His goal is to provide some stability during the crisis while avoiding "significant further damage to the economy" and "supporting a robust recovery when it comes."
"To the extent we can make people whole, we should do that," said Powell as he committed to supporting small businesses and the people impacted by the closures of these firms.
A Fiscal Backstop
Powell said that many of the programs being pursued support the flow of credit. These emergency lending powers are only available in very unusual circumstances – such as the global pandemic.
"We are deploying these lending powers to an unprecedented extent, enabled in large part by the financial backing from Congress and the Treasury. We will continue to use these powers forcefully, proactively, and aggressively until we are confident that we are solidly on the road to recovery," said Powell.
Powell emphasized the need to get beyond the Coronavirus and the importance of people working from home, practicing social distancing so we can move to a recovery. Like many others, Powell expects Q2 to be dramatically impacted by the Coronavirus but beyond that there is hope that people can get back to work.
---
The speech is embedded below.

Jerome Powell Chair Federal Reserve Speech 2020 04 09a


Sponsored Links by DQ Promote