Cryptocurrency payments processor CoinPayments announced on Wednesday it has formed a strategic partnership with global commerce company Shopify (NYSE: SHOP).  CoinPayments reported that the partnership will bring its' crypto payments processing platform to all Shopify merchants as both companies look to fuel wider adoption of payments in digital currencies.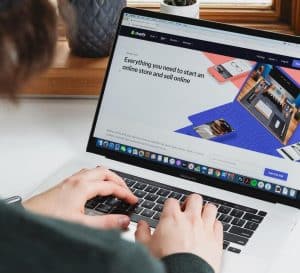 CoinPayments further revealed it will now be a visible payment option for merchants on the Shopify platform and will make cryptocurrency transactions easier and more accessible while reducing transaction fees.
"Vendors will now get paid faster in any of the 1,800 cryptocurrencies supported by CoinPayments while gaining access to untapped markets globally. This partnership further enables cross-border payments, allowing merchants to eliminate the hassle of working with multiple payment processors across different jurisdictions."
Speaking about the partnership, CoinPayments' newly appointed CEO, Jason Butcher, stated:
"By bringing our easy-to-use global crypto payments platform together with Shopify's extensive merchant base, we look forward to delivering a seamless process for anyone looking to do business using cryptocurrencies. As leaders in ecommerce and crypto payments, our combined expertise reflects the future of business transactions."
Founded in 2013, CoinPayments describes itself as a digital currency payment solution allowing merchants to accept Bitcoin and over 1700 altcoins in their store through easy to use plugins, APIs, and POS interfaces.