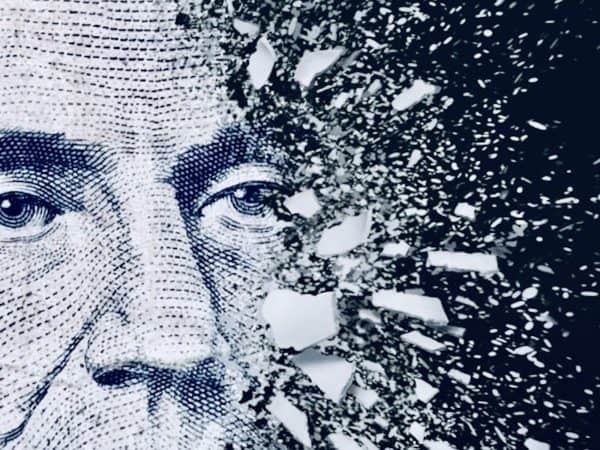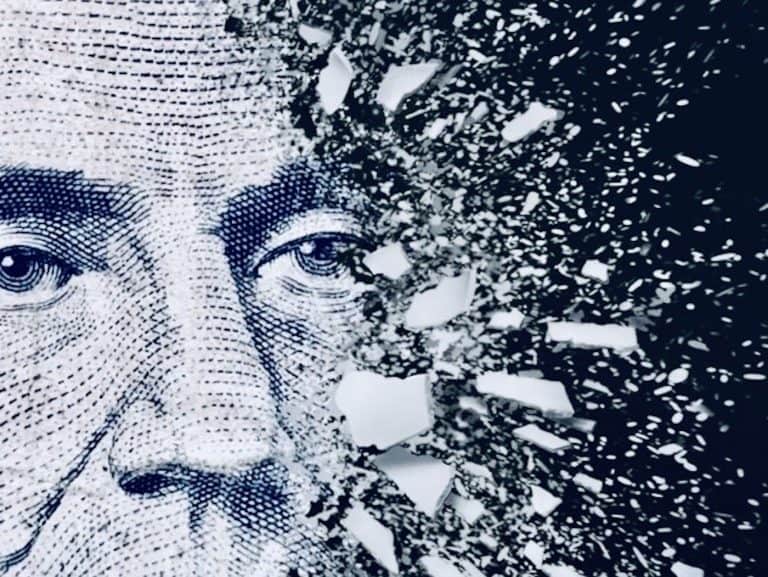 The developers of the Digital Dollar project have published a detailed whitepaper that outlines the steps required for the US to issue its own virtual currency.
As confirmed in the paper, the Digital Dollar Project is being developed with the assistance of the Digital Dollar Foundation, a non-profit entity, and Accenture (NYSE: ACN), in order to explore the potential benefits of issuing a central bank digital currency (CBDC).
The Digital Dollar Project has been founded by former US Commodity Futures Trading Commission (CFTC) officials, including Daniel Gorfine, the former head of the CFTC's Fintech unit office.
Many crypto and blockchain industry professionals, like Anthony Pompliano, the co-founder and partner at Morgan Creek Digital, have argued that the US needs to seriously look into issuing a tokenized dollar, in order to compete with China or maintain its dominance of the world's monetary system.
However, it's worth noting that the Chinese yuan still accounts for less than 2% of all global transactions, which continue to be dominated by the US dollar, the world's reserve currency.
The Digital Dollar Project whitepaper notes that the initiative aims to further the public interest by "future-proofing the dollar for consumers and institutions across both domestic and global economies."
The developers of the Digital Dollar Project say that testing the US digital dollar across various use cases should help with upgrading the existing infrastructure, and could potentially provide "enhanced flexibility, optionality, stability, and prosperity."
As noted in the paper:
"To gain diverse perspectives from key stakeholders, the Digital Dollar Project has formed an advisory group that includes a broad array of economists, business leaders, technologists, innovators, lawyers, academics, and consumer advocates." 
The Advisory Group has reportedly held several online meetings during which key insights related to the initiative have been shared.
Although a CBDC is still a fairly new idea, the digital dollar's project backers argue that there's now adequate research and "evidence" available to justify "a champion-challenger" approach – which would explore the assertion that a tokenized USD will offer socio-economic advantages.
The paper clarifies that digital dollar project's "champion" model is a tokenized form of the US dollar that will be able to function across existing monies, is mainly circulated via the established two-tiered architecture of US commercial banking institutions, and licensed money transmitters.
Notably, digital dollar transactions may be tracked, managed, and stored on completely new transactional infrastructure, "potentially informed by distributed ledger technology (DLT)," the paper reveals.
The Digital Dollar will focus on maintaining user privacy, and will have a "neutral" monetary policy – meaning that it won't impact the Federal Reserve's "ability to affect monetary policy and control inflation."
The Digital Dollar team claims that they've uncovered "persistent deficiencies and shortcomings in the effective distribution of monies." This, as around 70 million US residents will now have to wait for at least another month to get their direct payments through paper check as the legacy systems can't offer "a more direct means of payment."
The paper states:
"We see yet another example with the sudden need for retired COBOL programmers to support legacy computer systems underpinning state unemployment benefit programs. The pandemic-induced crisis should be a call to action to renovate these long neglected yet critical payment and financial infrastructure that are becoming increasingly outdated." 
The paper's authors argue that a CBDC may "dovetail nicely" with other innovations like cloud computing, digital identity, and automation.

Indeed, the legacy financial infrastructure requires updating and beginning with the Bitcoin (BTC) paper in 2009, there have been many other decentralized cryptocurrencies that have been introduced.

Although most of them have failed to gain much traction, a few projects like Litecoin (LTC) from 2011, Decred (DCR) which has a fairly strong community, and Monero (XMR) have managed to effectively function as a medium-of-exchange (MoE) for a relatively significant number of users.

It seems like it's still early days for digital assets and blockchain, and many new projects like Ampleforth, a crypto asset protocol for "fair and independent money," have been launched – in an attempt to improve the existing financial system.

Sponsored Links by DQ Promote