Factorin, a trade finance platform using blockchain, reports that it has "transformed" the trade finance market in Russia in one year since launch.
According to a company release, Factorin has garnered relationships with 30 different banking entities, processed 246,000 invoices with transactional turnover exceeding $500 million during the past 12 months. Factorin claims to have emerged as one of the largest B2B blockchain platforms in Europe.
Factorin says it enables suppliers to receive a payment within just two hours after delivery a process that used to take 1-2 weeks.
Factorin says it is working with some of the largest Russian retailers like Magnit and Dixy processing all trade finance for their suppliers via its platform. The 30 bank entities have processed $502 million USD financing for hundreds of companies.
The team behind Factorin expects to launch a new platform in Europe soon. This new service is said to be "an advanced decentralized platform that combines all the expertise the team gathered on the frontier of distributed ledger technology."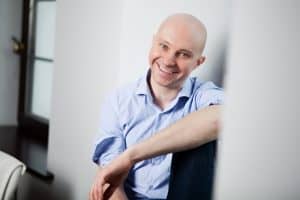 Andrei Maklin, Factorin co-founder, stated:
"Factorin is one of the largest B2B blockchain platforms in Europe. With 49 mainnet nodes and above 100k transactions monthly, Factorin is one of the world's leading blockchain powered B2B trade finance platforms. We are a licensed EDI operator, which makes it possible to digitize any type of customer contract and transaction. The platform provides customers with the widest range of trade finance tools including factoring, dynamic discounting and more than 10 ready-made solutions. All this is thanks to an incredibly talented and hardworking team that strives to release new products month after month so our users can thrive, even during a crisis."
Sponsored Links by DQ Promote